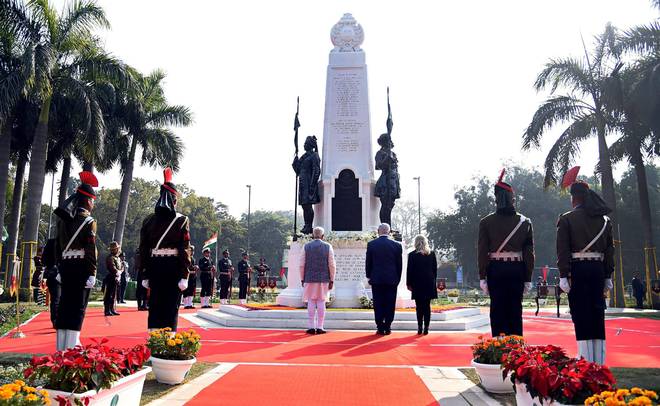 The Delhi Police has tightened security around key statues in the national capital as a precautionary measure in the wake of desecration of statues of communist icon Vladmir Lenin and Dravidian movement founder EV Ramasamy Periyar. 
A senior police officer said the force had taken note of the incidents and SHOs of various police stations had been alerted to keep a vigil. 
He said no specific alert had been received about the possibility of such incidents here but the move was a precautionary measure. 
The bust of Jana Sangh founder Syama Prasad Mukherjee was damaged by activists of Left-leaning outfit 'Radical' in south Kolkata on Wednesday.
The incident came close on the heels of the razing of statue of Lenin in Tripura and the desecration of a bust of Periyar in Tamil Nadu's Vellore. 
A statue of B R Ambedkar was damaged by unidentified people in Uttar Pradesh's Meerut on Tuesday, triggering protests by Dalits.