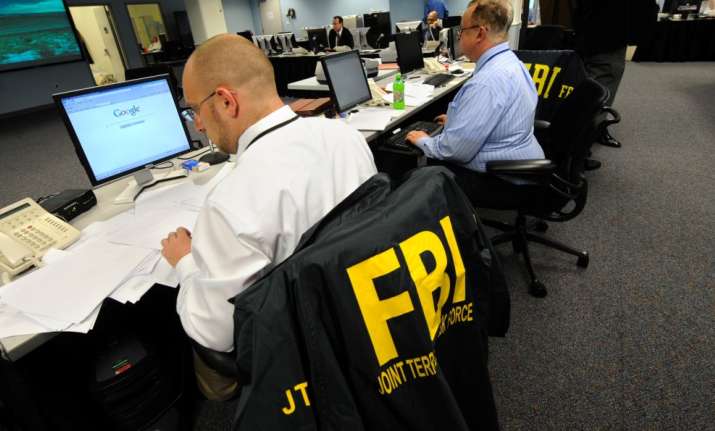 Two officials of the Federal Bureau of Investigation (FBI) have reached here today and joined the police in investigating the multi-million call centre scam unearthed earlier this week.
"We will verify the information which the FBI has shared with us. It will help in our investigation. The FBI team also appreciated our efforts (in uncovering the scam)," Joint Commissioner of Police Ashutosh Dumbre said.
The FBI officer will be in Thane for a few more days and will question those arrested in connection with the scam, police sources said.
Police have issued a Look out circular (LOC) to nab Sagar Dharmesh Thakkar, the alleged mastermind of the scam, which operated out of nearly a dozen call centres where executives posed as US tax authorities and duped a large number of American citizens.
The US agency had earlier sought the case details as the officials of the call centres had been allegedly duping their citizens for the past year posing as representatives of US tax authorities.
The police said that the Internal Revenue Service (IRS) and US Department of Homeland Security may also contact them for details of the case.
The scam involves the running of eight call centres in Thane district, in which the call centre employees allegedly extorted US citizens in the name of their tax and immigration authorities.
The police has so far arrested 72 of the call centres' employees and are searching for five more accused, who are believed to be the brains behind the scam.
The racket was exposed after city police raided three call centres, which were run illegally at the premises of Hari Om IT Park, Universal Outsourcing Services and Oswal House in Mira Road locality in Thane district earlier this month.
The callers used to make calls to people in the US and conned them after speaking in American accent by posing as officials of US Internal Revenue Service.
According to police, some of the call centre employees earned up to Rs 1 lakh per month as a reward by the racket operators for making US nationals cough up money.
The employees were fully trained in US accent and were given SOP and call sheet, based on which they used to make calls to the 'tax defaulters'.
They used to make at least 100 calls per day of which 10-15 calls would materialise and of these 3-4 people would make payment under threat by the conmen, police said.
The daily turnover of these call centres is said to be to the tune of nearly Rs 1 crore to Rs 1.50 crore, and the annual turnover could be well above Rs 300 crore.
(With inputs from PTI)