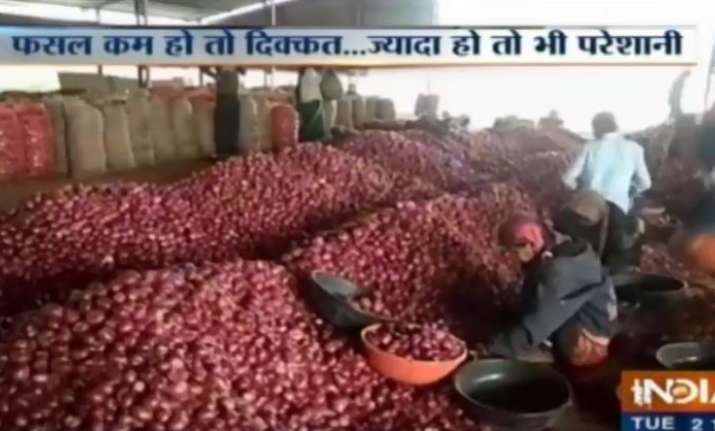 Potato growers in Uttar Pradesh and orange, onion growers in Maharashtra are facing severe crisis due to heavy slump in prices of their produce.
In Nasik market, one quintal of onion is being sold for  Rs 400-450. However, the investment of the farmers is many times higher than this amount. The farmers are under stress and don't know what to do.
Similarly, the price of orange has slumped due to bumper production in Nagpur. The orange is being sold Rs 18-22 per kg. However, they were expecting the price to be in the range of Rs 25-26.
Watch: Farmers in UP, Maharashtra facing crisis