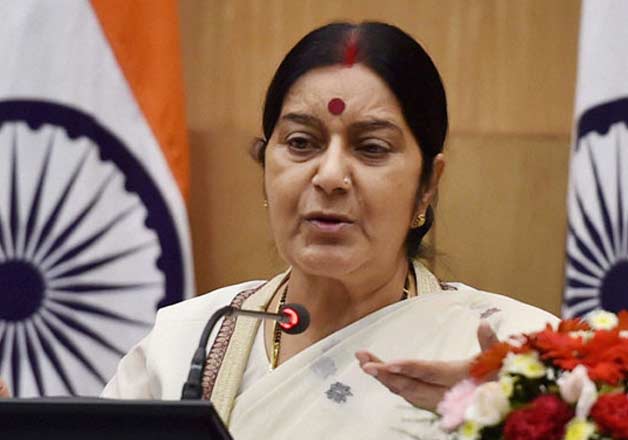 New Delhi: Foreign Minister Sushma swaraj today asked Indian nationals not to visit Turkey until normalcy returns to that country.
Sushma's advice comes in the wake of violence in Turkey that claimed lives of more than 190 people including 104 military coup plotters.
"Indian nationals should not travel to Turkey until situation is normal there," Sushma Swaraj tweeted.
Sushma Swaraj also advised Indians living in Turkey to avoid public places and asked them to stay indoors.
Making an appeal to avoid bloodshed, she called upon all sides to support democracy and mandate of the ballot.
India calls upon all sides to support democracy, mandate of the ballot and avoid bloodshed.#Turkey

— Sushma Swaraj (@SushmaSwaraj) July 16, 2016
Sushma  also said that India was closely monitoring developments in Turkey.
Amid the ongoing violence in Turkey, President Tayyip Erdogan today  declared that he is in control as loyal military forces managed to quash a coup attempt in the country.
"The coup attempt has been foiled," General Umit Dundar said in televised appearance.