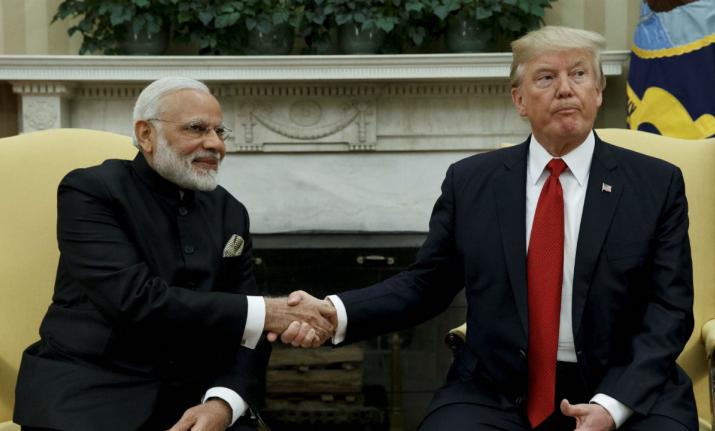 A report in 'Times of India' on Sunday claimed that United States Donald Trump has turned down India's invitation to be the chief guest at Republic Day parade in 2019. 
Several news portals quoted TOI to report that US president's 'domestic commitments', including his State of the Union address, around that time were the main reasons for denying the invitation.
While the report had claimed the US authorities conveyed the decision to NSA Ajit Doval recently, there was no official word from the government. 
Later in the day, TOI removed the story, citing "inadequate information" as the reason, setting off a swirl of speculation.
Guests for Republic Day are chosen from countries that are strategically important to India, according to analysts. In the past, the guests have included heads of state or government from India's immediate neighbourhood, permanent members of the UN Security Council like France and leaders from the developing world like Indonesia and Brazil.
In this case, there has been no official communication from India whether an invite was sent to Donald Trump and what his subsequent response was, or if at all there was one.