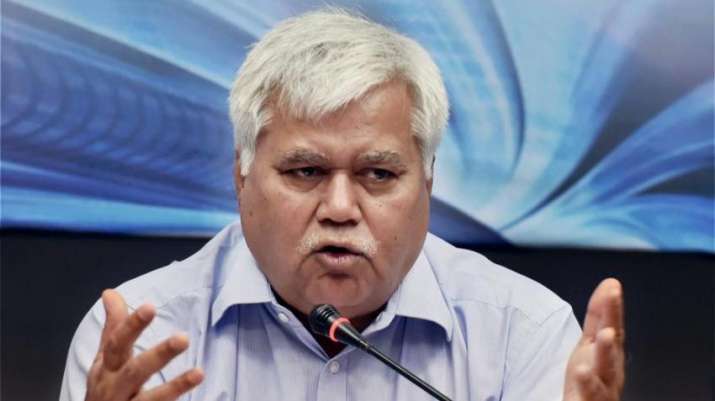 Outgoing TRAI Chairman reiterated on Tuesday that mere knowledge of Aadhaar number cannot increase one's "digital vulnerabilities".
Sharma's statement came days after he created furore on social media by sharing his Aadhar number on Twitter and throwing an open challenge to prove how it could be misused. 
Sharma, however, added on Tuesday his intention behind disclosure of his 12-digit number was never to abet others to publish or disclose their Aadhaar numbers.
"I have made it very clear that the intention was not really to abet other people to publish their Aadhaar number," Sharma said while speaking on the sidelines of a conference in New Delhi.
R S Sharma retires on August 9.
At the conference, telecom regulator TRAI announced that two of its mobile apps -- do not disturb app that reports pesky calls and MyCall app that measures call quality -- will be available on UMANG platform.
Following TRAI chief's Aadhaar challenge last month, the Unique Identification Authority of India (UIDAI) had asked people not to share publicly their 12-digit identifier on Internet and social media, or pose such challenges to others.
"Such activities are uncalled for and should be refrained as these are not in accordance with the law," UIDAI had said in a statement.
An all-out war had raged on Twitter after the Telecom Regulatory Authority of India (Trai) chief shared his Aadhaar number publicly, challenging anyone to show how mere knowledge of the number can be misused to harm him.
While some claimed to have got access to his bank account number and email, Sharma refuted the claims saying they were untrue.
(With PTI inputs)