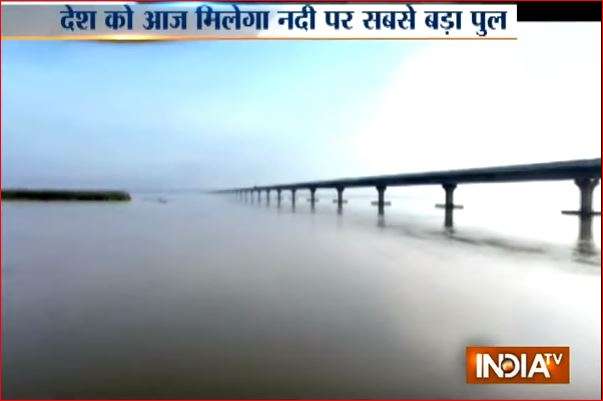 The Dhola-Sadiya bridge is all set to transform the road connectivity in the north-eastern part of the country. It will not only make communication easier between Assam and Arunachal Pradesh but will also give strategic boost to India in a region where China has already made significant inroads. 
India TV presents the top 10 facts about India's longest river bridge  inaugurated by PM Modi today:
1. The 9.15-km-long  Dhola-Sadiya bridge is India's longest river bridge.  It is 3.55 km longer than the Bandra-Worli sea link in Mumbai.
2. The bridge has been built over river Lohit, a tributary of the Brahmaputra, and it connects Dhola in Assam to Sadiya in Arunachal Pradesh.
3. This bridge will reduce the travel time between Assam (from Rupai) and Arunachal Pradesh (to Meka/Roing) by around five hours. The bridge will reduce the distance from Rupai on NH-37 in Assam to Meka/Roing on NH-52 in Arunachal Pradesh by 165 KM.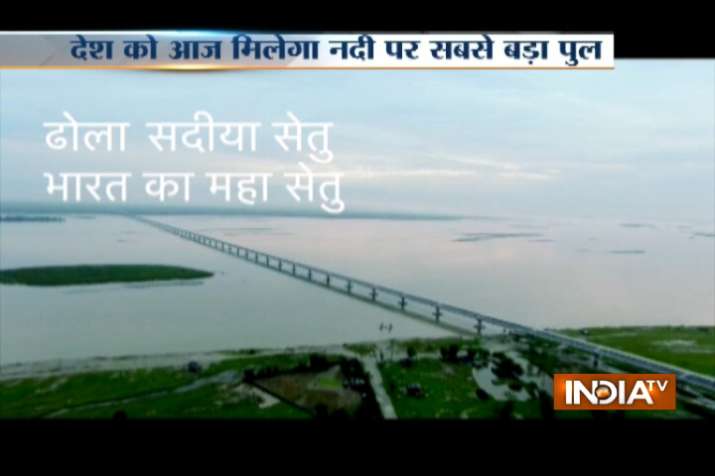 4. This bridge will lead to the  saving of petrol and diesel worth Rs 10 lakh per day, according to the government.
5. The Dhola-Sadiya bridge is the fourth over Brahmaputra river after Saraighat, Kolia Bhomora and Bogibeel (nearing completion).
6. The total length of the Dhola-Sadiya bridge project, including the approach roads on each side, is 28.50 km. The length of the bridge itself is 9.15 km.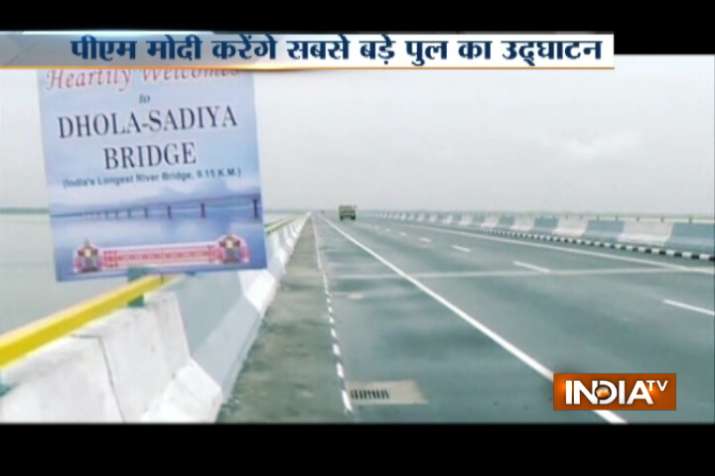 7. The bridge is located 540-km away from Assam capital Dispur and 300 km away from Arunachal Pradesh capital Itanagar. The aerial distance to the Chinese border is less than 100 km. 
8. The bridge has been designed to withstand the weight of 60-tonne battle tanks. Presently, there is no existing bridge in the region that is strong enough to allow the travel of tanks to Tinsukia, from where troops usually enter Arunachal.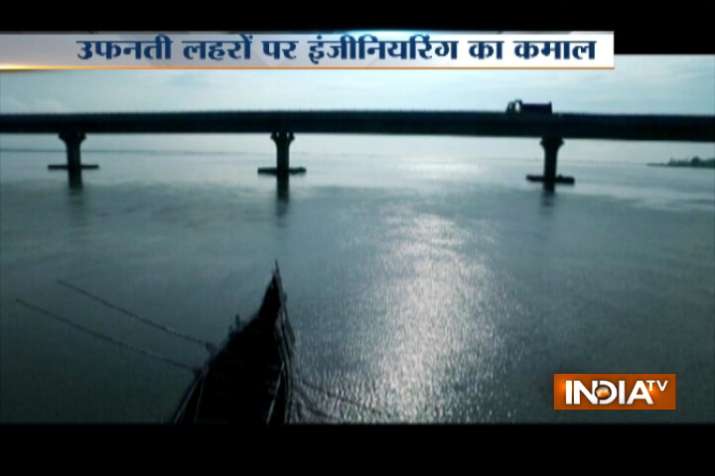 9. After Kaliabhomora bridge near Tezpur, there is no bridge over the Brahmaputra for the next 375 km upstream till Dhola, where the new bridge is constructed. Before the construction of this bridge, the only means to cross the Brahmaputra at this location was by ferry in the daytime, and even this was not possible during floods. The Dhola- Sadiya bridge will ensure all-round connectivity between upper Assam and the eastern part of Arunachal Pradesh.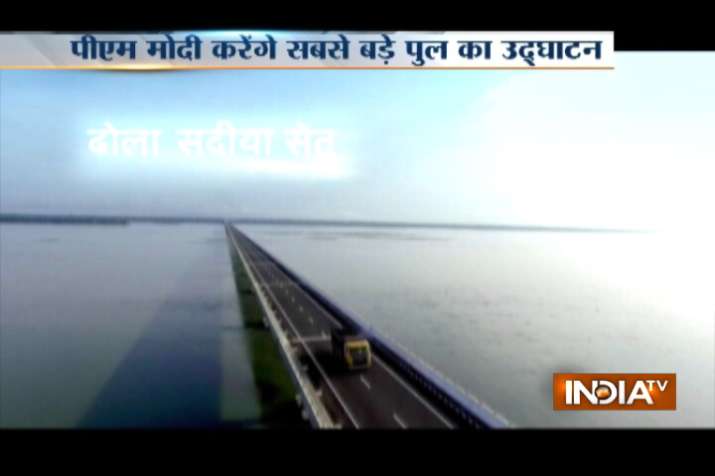 10. The bridge has been constructed on BOT (build, operate, transfer) annuity basis at a total cost of Rs 2,056 crore, as part of the Arunachal Package of Roads and Highways under the Ministry's Special Accelerated Road Develoopment Programme for North East (SARDP-NE). The bridge has been provided with seismic buffers in all its 182 piers keeping in mind the fact that the North East is prone to high seismic activity.