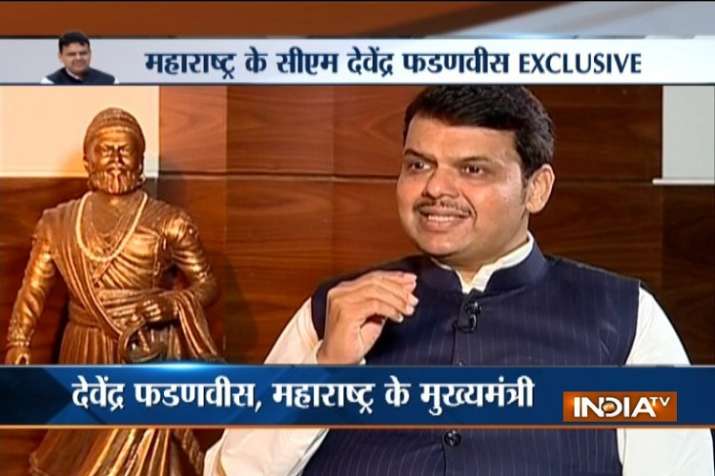 Taking a dig at Rahul Gandhi's 'temple run' in the election season, Maharashtra Chief Minister Devendra Fadnavis on Wednesday asked the Congress president to clarify his stand on the long pending contentious issue of Ram temple in Ayodhya.
In an exclusive interview with IndiaTV, Fadnavis said if Rahul Gandhi is trying to become a 'good Hindu' by visiting temples across the country, then he should also make it clear whether he would support construction of Ram temple in Ayodhya or not. 
"It is good that he (Rahul Gandhi) is visiting temples these days. He should pray for the betterment of the country so that Modiji becomes the PM again," Fadnavis said.
"Issue of Ram mandir can be resolved by only two ways. Firstly, by the Supreme Court's verdict. Secondly, by passing a law in Parliament but for this we need a consensus," he said, adding, "Earlier, they used to think that they can ignore Hindus and they treated minorities only as vote bank but they have realised that this won't work now."
On alliance with Shiv Sena
Asked whether the Shiv Sena, which has been consistently criticising the Modi government, would contest the next year's general elections with the BJP or not, Fadnavis expressed the hope that the alliance is intact. 
"I believe Shiv Sena will contest 2019 polls with BJP. Uddhav Thackeray has clarified on repeated occasions that they oppose some of the policies of the government, not PM Modi. Whatever is being published in Saamana is not Shiv Sena's policies," Fadnavis said. 
"I am happy that Uddhav Thackeray has backed Ram Temple issue. No party has exclusive right over the issue. This is a national issue. There is no attempt to hijack the issue. It is actually good that Shiv Sena has come out in open support of the BJP over Ram mandir," he added.
On wife Amruta's selfie controversy
Denouncing those who trolled his wife Amruta for clicking a selfie on the edge of a Mumbai-Goa cruise ship recently, Devendra Fadnavis said that there was deliberate attempt to berate her wife just because she was the CM's wife.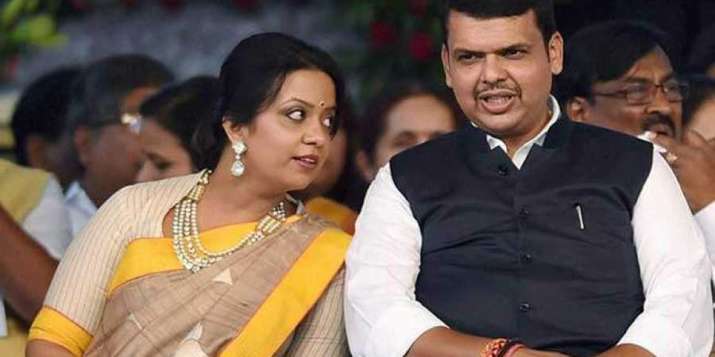 "My wife is an independent individual and acts according to her intellect. She has an ideology of her own. Have I bought her? Do I own her?" Fadnavis said.
He said that a few 'narrow-minded' individuals chose to troll her for the act.
"There are a few political parties who have formed separate team to look for ways to troll my wife," Fadnavis went on to add.
WATCH: Rahul Gandhi should clear his stand over Ram temple, says Devendra Fadnavis