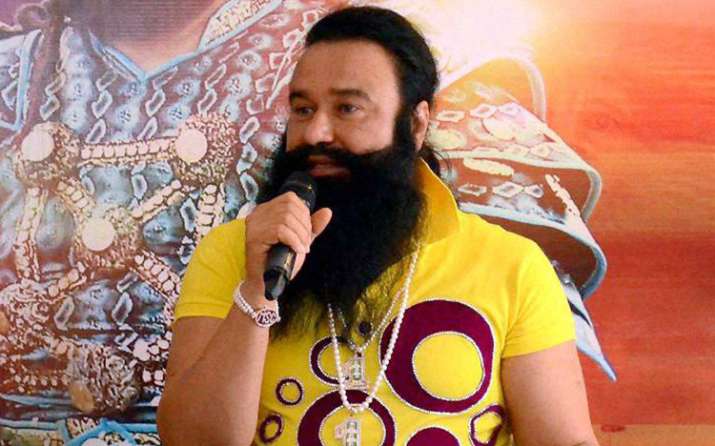 Dera Sacha Sauda chief Gurmeet Singh Ram Rahim, who was sentenced to 20 years in prison in two rape cases, allegedly possesses two passports in violation of rules. 
According to copies of passport available with India TV, Ram Rahim's picture in one documents shwos him wearing a cap, a violation of the Passport Act. While the other passport has him without a cap. 
The first passport was issued from Ambala within hours of the Dera chief applying for it. 
The passport was issued under 'Tatkal' scheme and the Dera chief had provided an advance verification certificate issued by an IPS officer in Haryana.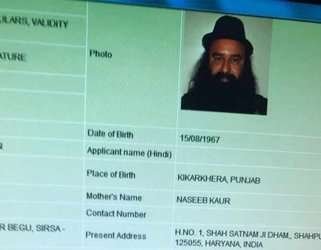 According to sources, the passport was issued in 2015 and officials at the Ambala Centre were called as early as 8 am to entertain Ram Rahim's request while the time to open the office is 9 am. 
The Ministry of External Affairs, the passport-issuing authority, is investigating the violations. 
While the Dera chief still possessed a passport, he applied for another one in 2017. He had filed a plea before the special CBI court in Panchkula requesting permission to get a passport. He had argued that he needed to promote his films in foreign countries.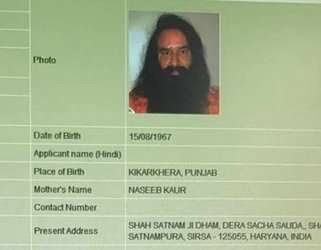 This time, the picture on his passport does not show him wearing a headgear. This passport was also issued within hours of his application. 
According to a media report, Haryana police had recovered two passports of Gurmeet Ram Rahim from a bag which was seized from Dera sacha sauda. Police believed that one passport was fake and handed it over to the concerned department for verification.
A senior Haryana police officer requesting anonymity told India Today that the police recovered two passports of Gurmeet Ram Rahim, out of which one is fake. The fake passport has been handed over to the concerned department for verification.