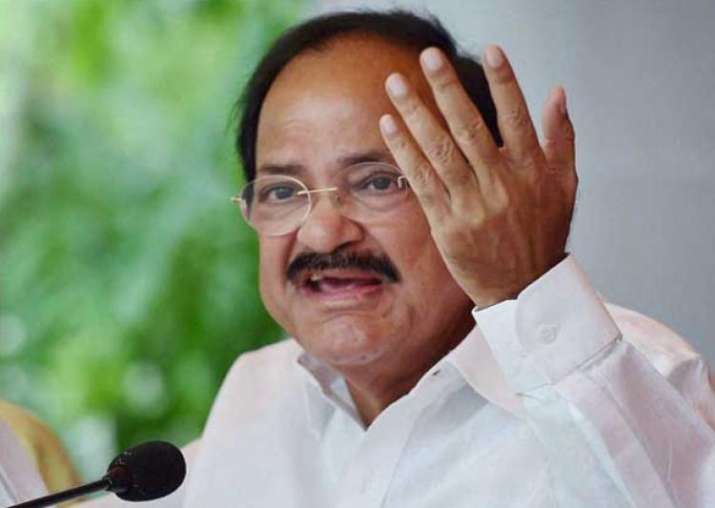 Vice-President M. Venkaiah Naidu on Saturday said that the demonetisation and Goods and Services Tax (GST) have led to improvement in India's fiscal prudence and expanded the formal economy and the tax base.
Terming them the boldest and revolutionary moves by the government, he said despite their short-term hiccups, they were yielding results and would give further boost to the economy in the long-term
Addressing the CII Partnership Summit, which began in this coastal city of Andhra Pradesh on Saturday, he told the delegates that the Indian economy was now back on track and is on course to achieve higher growth in the coming years.
He said the demonetisation brought the money, hitherto lying idle, into the banking system and resulted in bringing down the interest rates. "The banks have reduced lending rates from 9.5 to 10 per cent to 8.25 per cent. People have learnt fiscal prudence," he said.
"Any tough reform will face teething problems in the initial stages and the same was the case with both demonetization and GST. However, the long-term advantages will definitely outweigh the short-term hiccups which caused a bit of economic slowdown. That period is over now and the economy is on the track to achieve a higher growth," the Vice President said.
Naidu also claimed that the demonetisation streamlined the tax system and brought down tax evasion. "In a span of one year, more than 1.81 crore people were brought into the tax net additionally, taking the overall number of tax payers into 8.27 crore. The revenue flows into the government kitty are increasing sharply and you can see by next February, the exchequer would be flooded with tax revenues and there will be increase in the share of the states," he said.
Outlining the major reforms initiated by the government in the last few years, he said that harmonization of indirect taxes through GST, easing the regulatory environment, facilitating foreign direct investment across all sectors, massive recapitalization of the public sector banks at Rs 2.11 lakh crore to improve credit growth and investment and the implementation of Insolvency and Bankruptcy Code had given a major push to the economy.
The FDI inflows had increased steadily from $45 billion in 2014-15 to touch $60 billion in 2016-17 while exports had been recovering steadily over the last several months and grew at over 12 per cent in the first three quarters of 2017-18, he pointed out.
Naidu said with simple taxation system, ideal investment climate, huge natural resources, hassle-free administration and abundant human resources, India is an ideal destination for global investments. "We have been following the concept of reform, perform and transform and it will provide the platform for the investors to put in their money in India and reap rich profits," he said.