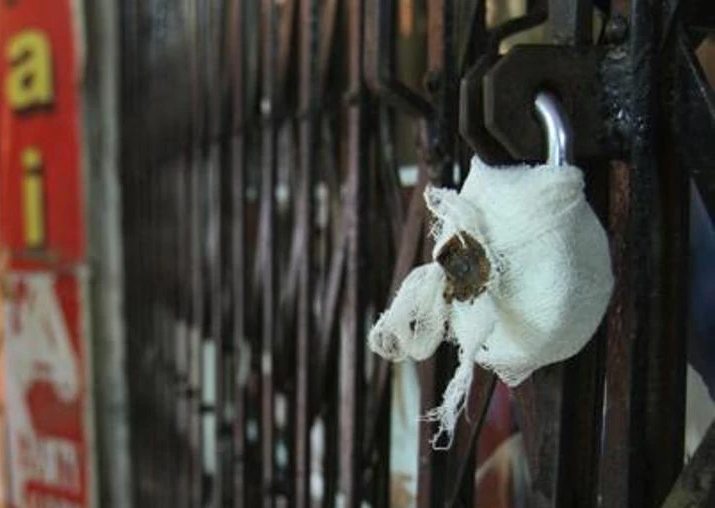 The DDA today approved the proposed amendment to the Master Plan 2021 for Delhi, which includes bringing an uniform floor-area ratio (FAR) for shop-cum-residence plots and complexes at par with residential plots.
The decision was taken during a meeting of the urban body, held under the chairmanship of Lt Governor Anil Baijal at the Raj Niwas here.
The proposed move aims to bring relief to the traders from a sealing drive, which was initiated late December from the Defence Colony market in south Delhi, at the instance of a Supreme Court-appointed monitoring committee.
"After hearing the submissions of all the stakeholders and to strike a balance following concerns raised by several RWAs and traders, the Board of Enquiry and Hearing made certain recommendations which were placed before the Authority for its consideration," a senior DDA official said.
After the approval by the top decision-making body of the Delhi Development Authority (DDA), it shall be sent to the Urban Affairs ministry for approval.
Uniform FAR (gross floor area) on shop-cum-residence plot/complex of pre-1962 and post-1962 shall be permitted, according to the proposed amendment.
The FAR is the ratio of a building's total floor area  to the size of the piece of land on which it is built. This means the FAR for 100 sqm was earlier variable, ranging from 180 to 225, but now it is recommended to be a uniform 350 for 100 sqm.
There will also be uniform norms for utilisation of basement in all the shop-cum residential plots or complexes.
The Confederation of All India Traders (CAIT) welcomed the approval by the DDA to the Master Plan, and termed it as a "one positive step" by the central government towards resolving the sealing issue in Delhi.
The recommendations of the DDA's Technical Committee were approved by the authority in its meeting held February 2.
As per legal provision, the proposed amendments in MPD 2021 were then put up in public domain for inviting suggestions or objections from February 3-7.
As many as 741 objections/suggestions were received and approximately 210 representatives also made oral submissions before the Board of Enquiry and Hearing.
Regulatory measures have also been introduced to mitigate pollution, uncontrolled growth of commercialisation of the residential areas, such as restricting the entry or exit of the plot, control on placing of any outdoor AC units or exhaust units along the public lanes or residential streets, according to the DDA.
The matter regarding notification of 351 roads in the city for commercial or mixed-use under the MPD 2021 is being "expedited" by the Urban Development Department of the Delhi government in coordination with the local bodies, it said.