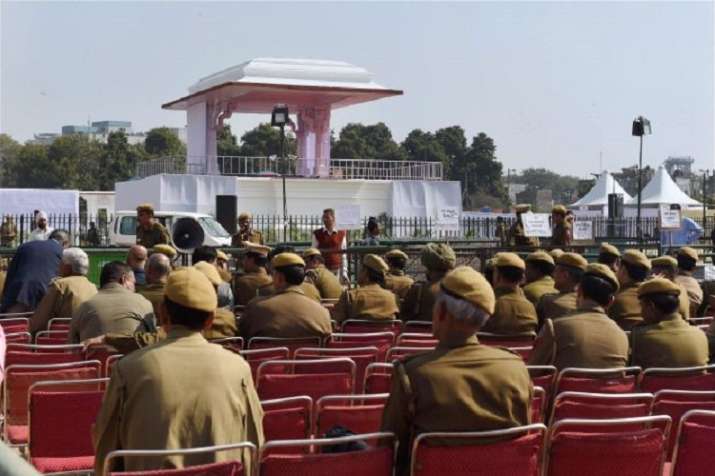 If the North Delhi Municipal Corporation (NDMC) has its way, the historic Ramila Maidan in the national capital would be renamed after former Prim  Minister Atal Bihari Vajpayee. According to reports, a few BJP councillors have sent a proposal for renaming the ground after the late prime minister. 
Apart from this, a proposal to change the name of Hindu Rao Hospital has also been pushed forward by BJP councillors. A final decision in this regard will be taken after meeting of the municipal corporation. 
NDMC Mayor Aadesh Gupta said that the process of renaming Ramila Maidan and Hindu Rao Hospital after Atal Bihari Vajpayee, who died at All Institute of Medical Sciences (AIIMS) on August 16 at the age of 93, is likely to be completed by December 25, the birth date of Vajpayee. 
Ramlila Maidan has witnessed several historic events, including the mega public gathering after the then Indira Gandhi government had announced the end of emergency in March 1977. Apart from Jayaprakash Narayan, who then headed the protests against imposition of emergency, Atal Bihari Vajpayee had also participated in the public rally. Vajpayee had raised questions over the Indira Gandhi government through his hard-hitting poems during the gathering.
Meanwhile, the Jharkhand government has also decided rename several places across the state after Vajpayee. 
In a similar move, Chhattisgarh CM Raman Singh had announced that the new capital city - Naya Raipur - will now be renamed Atal Nagar.