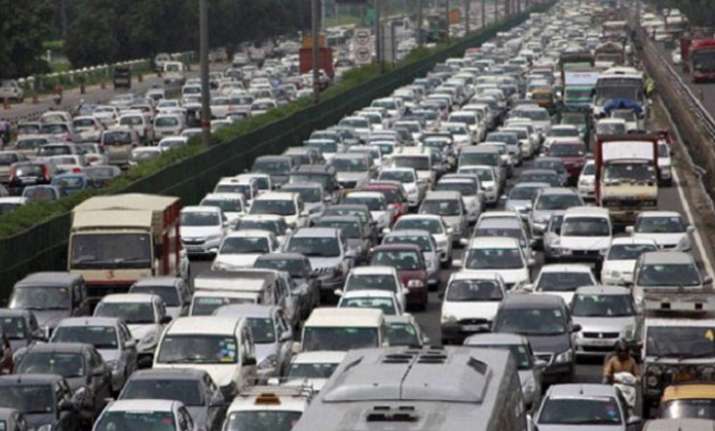 Even as the concerns grows over rising pollution levels and poor traffic conditions in Delhi, the number of registered vehicles in the national capital has crossed the one crore mark. According to data of the transport department of Delhi government, the total number of registered vehicles in the the city are at 1,05,67,712 till May 25. 
There are 31,72,842 registered cars in the city but the biggest chunk of the registered vehicles in the city is motor cycles and scooters. The total number of such vehicles, known as major air polluters due to poor emission standards, stands at 66,48,730.
Other major categories of registered vehicles in the national capital include goods carriers (2,25,438), motor cab (1,18,424), moped (1,16,092), passenger three wheelers (1,06,082), goods three wheelers (68,692), buses (35,332), e-rickshaws (31,555) and maxi cabs (30,207), the data said. 
Several reports suggest that vehicular pollution is one of the major contributors in polluting the air in the national capital. 
Concerned over the increasing level of air pollution in Delhi, the National Green Tribunal had on November 26, 2014 barred all vehicles - private cars, bikes, commercial vehicles, buses and trucks - over 15 years old from plying in the capital. 
In its recent audit study, EPCA (Environmental Pollution - Prevention and Control) had also found that Delhi has lakhs of vehicles plying without the mandatory 'pollution under control' certificates. 
The blatant violations, that potentially imperil the health of millions, have put the spotlight on around 970 centres in the city, that are certified to check the emission content of around 70 lakh vehicles in the city, the report had stated.
(With PTI inputs)