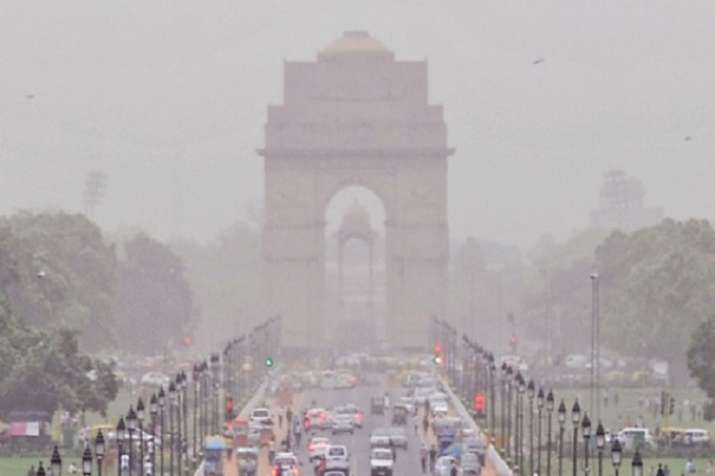 Delhi's pollution level decreased on Saturday but continued to remain in the 'severe' category, even as authorities expressed hope that the air quality would improve during the day due to dispersion of pollutants.
The pollution level that dipped to "severe plus" state is slowly reducing due to dispersion of pollutants, Centre-run System of Air Quality and Weather Forecasting and Research Institute (SAFAR) said.
According to the data by Central Pollution Control Board (CPCB), the PM10 level (presence of particles with diameter less than 10 mm) was recorded at 522 in Delhi-NCR and 529 in Delhi on Saturday.
The PM10 level had climbed to 778 in Delhi-NCR area and 824 in Delhi on Wednesday, bringing to light that severe pollution could be a 'summer-time problem' too.
The PM2.5 level (presence of particles with diameter less than 2.5 mm) that deteriorated from "very poor" to "severe" has now returned to "very poor" category. It was 124 in Delhi-NCR and Delhi on Saturday, the CPCB data said.
There was a dip in the air quality level on Tuesday due to dust storms in western India, particularly Rajasthan, which increased coarser particles in the air, the CPCB had said.
But the dispersion of pollutants became faster after the local winds picked up speed yesterday which in turn improved the air quality, said Gufran Beig, a scientist at SAFAR, adding that the air quality is expected to improve further.
The Indian Meteorological Department has predicted a cloudy day in the national capital with the possibility of thundershowers.
Earlier on Thursday, Lieutenant Governor Anil Baijal had ordered the closure of all civil construction activities till June 17 in the national capital in the wake of the rising air pollution.