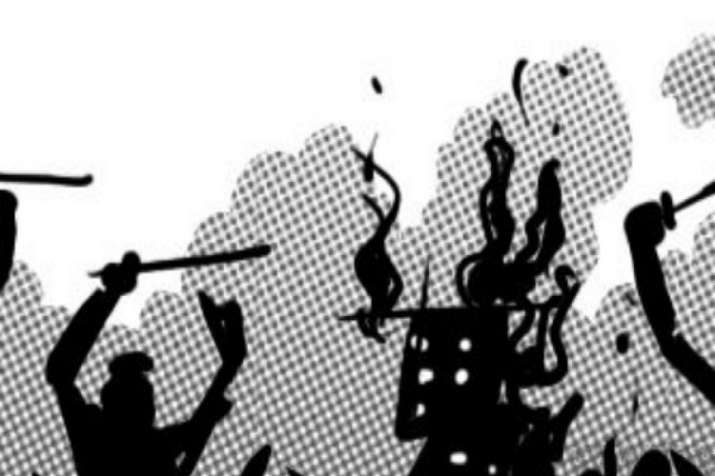 In separate incidents, a Rashtriya Swayam Sevak Sangh (RSS) worker was hacked to death hours after a CPI(M) leader was killed in Mahe in Northern Kerala on Monday.
CPI-M leader and former Mahe Municipal Councillor Babu was hacked to death by a group of eight people at Pallor in Mahe, an enclave of the union territory of Puducherry. Babu suffered serious injuries and died on the way to a local hospital, said police officials.
In an apparent retaliatory attack, a 40-year-old RSS worker, Shemaj, an autorickshaw driver was pulled out of his vehicle and hacked to death at New Mahe by a six-member gang within 30 minutes of the killing of Babu.
Police said that the identity of the assailants in both the incidents was under investigation. They added that the attacks were motivated by a strong political vendetta.
Both BJP and CPI(M) have announced a strike in Kannur and Mahe on Tuesday. Both Kerala and Puducherry police have deployed security personnel to prevent the outbreak of any kind of violent activities.
Political parties of the state have condemned the killings. 
Congress leader and former chief minister Oommen Chandy demanded the government to take stern action against the violators.
Leaders of the CPI-M and BJP traded charges over the killings. 
Kannur CPI-M District Secretary P Jayarajan alleged the killing of their party leader was a 'deliberate and planned attack' and demanded a probe into the conspiracy behind it. He alleged that the RSS and BJP were trying to create an atmosphere of tension and had broken the peace accord. 
CPI-M Kerala Secretary Kodiyeri Balakrishnan condemned the attack and alleged that the saffron party was trying to 'vitiate' the peaceful atmosphere. 
Meanwhile, BJP state unit President Kummanam Rajasekharan said police had failed to provide safety to party cadres and ensure security. 
(With PTI inputs)