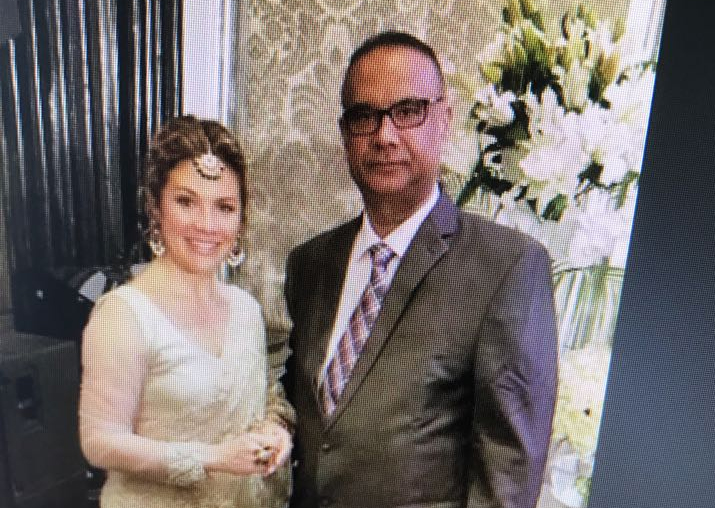 Canadian Prime Minister Justin Trudeau's wife Sophie Gregoire raised many eyebrows when she was spotted posing with a Khalistani terrorist during her Mumbai visit. 
The photo of Sophie with Jaspal Atwal -- a Khalistani terrorist found guilty of trying to assassinate a Punjab cabinet minister visiting Canada in 1986, was clicked at an event in Mumbai on February 20 which was also attended by Justin Trudeau. 
Reports even say that Atwal was also invited for formal dinner with Canadian PM to celebrate Canada-India ties on the occasion of Justin Trudeau's visit to New Delhi. However, the invitation was rescinded later. The Canadian High Commission confirmed the news. 
"We have rescinded Jaspal Atwal's invitation (for dinner reception with Canadian PM Justin Trudeau in Delhi). We do not comment on matters relating to the PM's security," the High Commission said.
#WATCH Delhi: ANI journalist questions Canadian PM #JustinTrudeau about invitation to Khalistani terrorist Jaspal Atwal for a formal dinner reception, gets no reply. pic.twitter.com/IRHGehpksm

— ANI (@ANI) February 22, 2018
Atwal was convicted of attempted murder Indian minister Malkiat Singh Sidhu along with three others in 1987. 
Atwal is a former member of the International Sikh Youth Federation, a militant group fighting for Khalistan. The outfit is banned in Canada and deemed a terrorist organisation in India, US and UK.
Jaspal Atwal was convicted of the attempted murder of Punjab minister, Malkiat Singh Sidhu, on Vancouver Island in 1986, he was one of four men who ambushed & shot at Sidhu's car. (Pic: Invite to Jaspal Atwal for dinner with Canadian PM #JustinTrudeau, Source: CBC News) pic.twitter.com/dqZpWEwgls

— ANI (@ANI) February 22, 2018
On Wednesday, the Canadian PM had assured Punjab CM Amarinder Singh that his country did not support "any separatist movement in India or elsewhere."
Singh had even handed him a list of nine Canada-based operatives that are involved in promoting radicalism in India. Officials said that the 'Khalistan' issue featured prominently in a 40-minute long meeting between the two leaders.