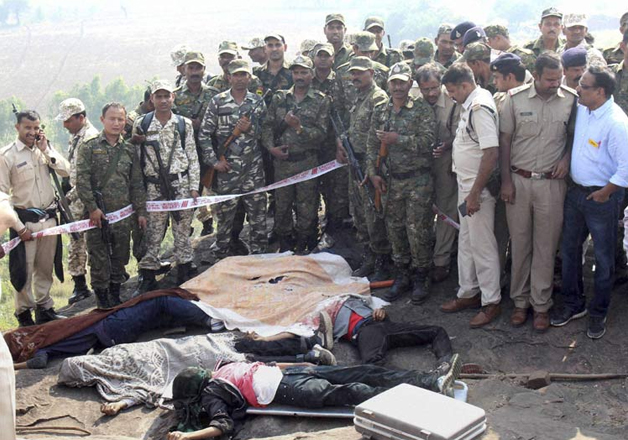 Madhya Pradesh Anti-Terror Squad (ATS) chief Sanjeev Shami today said that the eight SIMI operatives who were killed in an encounter near Bhopal by police were unarmed. 
The statement contradicts the claim by police that they were killed when they fired at security personnel.
Shami, however, added that it is legal for the police to fire at dangerous criminals if they try to escape. 
"It is well settled in law when police can use force and take life. These men were dreaded criminals. If the police see the possibility that such men can escape, they can use maximum force," Shami told a news channel.
Shami also said that he is aware that since he first declared the men who were killed were unarmed two days ago, other police and government officers have contradicted him. 
"I stick to my stand ...I speak only the facts," Shami said.
It should be noted that Inspector General of Bhopal Police, Yogesh Choudhry, had claimed that the SIMI members had four country-made pistols and shot at the cops who confronted them six times.
Shami's reaction comes a day after state Home Minister Bhupendra Singh gave a clean chit to police saying 'there was no need to probe the encounter'.
Meanwhile, the government has asked the Crime Investigation Department, part of the state police, to probe the jailbreak incident.
The autopsy report of all eight men showed that they were shot from different directions, multiple times. Each had at least two bullet wounds on his body.