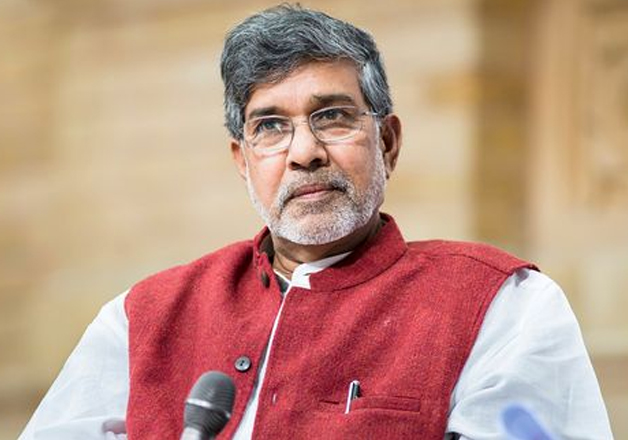 The Parliament on Tuesday passed the Child Labour (Prohibition and Regulation) Amendment Bill, 2016, drawing flak from Nobel laureate Kailash Satyarthi who took strong objection to its provisions.
Terming it a "missed opportunity" for the country's children, Satyarthi said that he had hoped that the leaders would have valued the freedom and childhood much greater than their votes.
"Child Labour Bill is a missed opportunity for the country's children. I was hoping that today the leaders of the country would value that the freedom and childhood is much greater than the value of your votes," he said yesterday.
The Lok Sabha yesterday okayed the Child Labour (Prohibition and Regulation) Amendment Bill, 2016, that seeks to prohibit employment of children below 14 years in any "profession" but allows "home-based work", such as helping their families in forests, agricultural fields and small family-run units with the Lok Sabha giving its nod.
The Rajya Sabha had passed the bill last week.
Satyarthi, who registered his protest with the Labour Minister, however, applauded the MPs who had made strong points against it, including Varun Gandhi, who dubbed the proposed amendments as "lunacy".
"I also applaud, inspite of everything, a number of legislators across party lines who have articulated and raised serious concerns over the bill," Satyarthi said.
"I feel that despite some of the progressive elements the lacunae in the bill are self-defeating. We have raised some of these issues but none of these concerns have been introduced in the final draft of the bill. It is clear that children of any age can legally work in brick kilns, tanneries, slaughter houses and many hazardous occupation under the garb of family work and that will make our struggle much more difficult," Satyarthi added.
A survey carried out by Satyarthi's Bachpan Bachao Andolan (BBA) had found that as many as 21 per cent child labourers rescued in Delhi were working with their families.
"I have got thousands of children freed and have come across hundreds of cases where the masters claimed themselves to be the parents or relatives of the child," he said, adding that this will continue.
Satyarthi said India has supported the United Nations SDGs which looks at total eradication of child labour as well as ensuring quality and equitable education "but now I have serious doubts that such a thing could happen in the prescribed time-frame because the SDGs are time-bound targets."
He said the truth is that every child is born as a free child and "anything that hinders or cripples their freedom is unacceptable."
Various child rights organisations including UNICEF have also expressed their reservation on some of the provisions of the bill.
The new changes in the bill also include heftier penalties on violators - jail term of six months to two years, from the earlier three months to one-year term, and a fine of Rs 20,000-Rs 50,000, up from Rs 10,000-Rs 20,000.
The new law also apply to those who work "as artists" in an audio-visual entertainment industry, including advertisement, films, television serials or any such other entertainment or sports activities except the circus.
With PTI Inputs