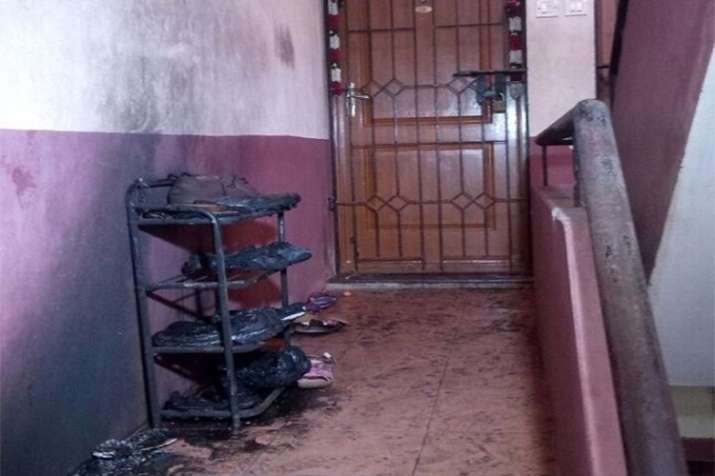 In yet another shocking incident of a stalker turning killer, a young Chennai engineer was burnt alive late night on Monday allegedly by a former classmate who had been stalking her for about a month. 
Police said the 23-year-old suspect, identified as Akash who is a science graduate, has been arrested.
The deceased Induja's mother Renuka and younger sister Nivedita, who were trying to save her, are in hospital. Her mother suffered 49 per cent burs and her sister is in the ICU. Induja died before she could be taken to a hospital.
Induja's relatives alleged that Akash had been pursuing Induja against her wishes for nearly a month. While Induja's family says she had rebuffed him, the accused claims that he was in a relationship with her and they had plans to marry. 
Around 9pm on Monday, Akash went to Induja's house in South Chennai's Velachery. He demanded to speak to her, but the family refused to let him in. 
According to the police, Akash first threatened to commit suicide by setting himself ablaze outside the house. However, when the three women came out, splashed petrol on Induja and used a lighter to set her fire. 
Akash then fled away from the spot, but was caught on Tuesday morning. 
Hearing cries, neighbours rushed to help the family and took them to the hospital. 
Media reports cited neighbours claiming that the ambulance arrived too late, at least 40 minutes after a call was made.