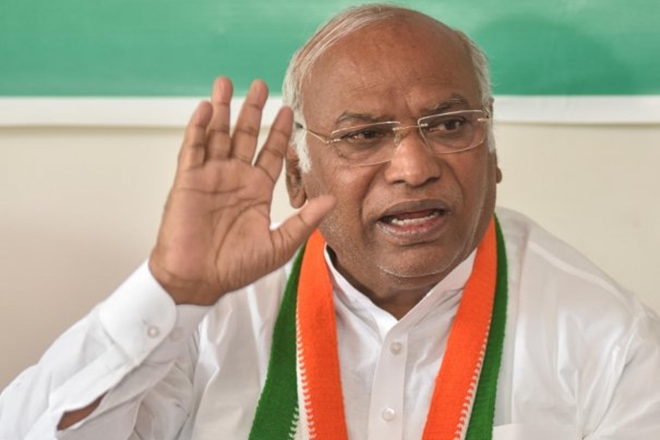 Congress leader Mallikarjun Kharge on Monday accused the Modi government of devaluing the Prime Minister's Office by 'mishandling the CBI Director. In a letter addressed to Union Minister Arun Jaitley, who is currently seeking medical care in New York, Kharge remarked on new Director's "lack of experience" in CBI and accused government of destroying the investigating agency. 
"Hope new Director's "lack of experience" in CBI would not hamper his ability to rebuild institution "this govt has destroyed"," Kharge said in the letter. 
 
Kharge, who was part of the three-member selection committee led by Prime Minister Narendra Modi demanded that the minutes of meeting of panel on CBI Director's appointment be put in public domain. 
The Centre on Saturday had announced the appointment of Rishi Kumar Shukla as the director of the investigating agency, despite objection by the Opposition party. 
Kharge had also written to PM Modi on Saturday giving his dissent on the appointment of new CBI Director Rishi Kumar Shukla, alleging that the officer did not have experience in handling anti-corruption cases and the criterion for selection was diluted in violation of law and Supreme Court judgements.  
In a blog, Jaitley said the leader of the largest party in Opposition in the Lok Sabha, Kharge, "dissented once again" in the appointment of the new CBI Director. 
"Kharge dissents regularly," the minister said.
Jaitley recalled the Congress leader dissented when Alok Verma was appointed CBI Director, dissented when Verma was transferred and has now dissented when Shukla has been appointed. 
Shukla's appointment had ended the months of drama surrounding the post. 
The post of the CBI chief was lying vacant since January 10 after the unceremonious exit of Alok Kumar Verma, who had been engaged in a bitter fight with Gujarat-cadre IPS officer and former CBI special director Rakesh Asthana over corruption charges. Both Verma and Asthana had accused each other of corruption.
Shukla, a 1983 batch IPS officer of Madhya Pradesh cadre, will have a fixed tenure of two years, an order issued by Personnel Ministry said. Prior to his appointment as the CBI chief, he was  working as the chairman of Madhya Pradesh Police Housing Corporation in Bhopal after being removed from the post of director general of Madhya Pradesh Police a few days ago by the Congress government in the state.
Shukla took charge from M Nageshwara Rao, who was working as the interim chief of the probe agency following ouster of Verma.