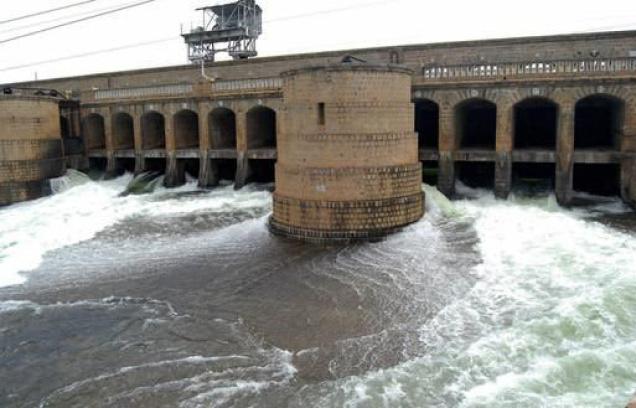 The Supreme Court, while pronouncing its final verdict on the decades-old Cauvery water dispute between Tamil Nadu, Karnataka and Kerala, on Friday ruled that Karnataka will provide 177.25 TMC of water to Tamil Nadu while Karnataka will get an additional 14.75 TMC which will be above 2007 tribunal award of 270 TMC Cauvery water.
The apex court said that increase in Cauvery water share for Karnataka is on account of groundwater and drinking water requirement for Bengaluru residents. 
A bench headed by Chief Justice Dipak Misra, who was pronouncing the verdict on the appeals filed by the three states against the 2007 order of the Cauvery Water Dispute Tribunal (CWDT) on sharing of water, said that Tami Nadu will draw additional 10 tmcft 'groundwater' from total of 20 TM beneath Cauvery basin. 
Terming river water as a national resource, the top court said Tamil Nadu will now get 404.25 tmcft of Cauvery water instead of 419 TMC allotted by tribunal.
The bench of Justice Misra, Justice Amitava Roy and Justice A. Khanwilkar had reserved the verdict on September 20, 2017 after hearing the matter for 29 days spread over eight months. The top court had in January said the verdict would be pronounced within a month, adding that the matter has already created enough confusion for decades. 
The apex court had earlier clarified that any other forum could touch the matter relating to the Cauvery river basin only after it gives its verdict. 
The Cauvery water dispute was decided unanimously by CWDT in 2007, after determining the total availability of water in the Cauvery basin at 740 thousand million cubic (tmc) feet at the Lower Coleroon Anicut site, including 14 tmcft for environmental protection. The final award makes a yearly allocation of 419 tmcft to Tamil Nadu in the entire Cauvery basin, 270 tmcft to Karnataka, 30 tmcft to Kerala and 7 tmcft to Puducherry.
The situation became tense between the states when the apex court in its September 5, 2016 order directed Karnataka to release 15,000 cusecs of water daily for a period of 10 days to Tamil Nadu. Karnataka refused to release any water, citing its own requirements and low water availability due to scanty rainfall. The Karnataka government had then filed a plea to modify the order.
WATCH VIDEO: