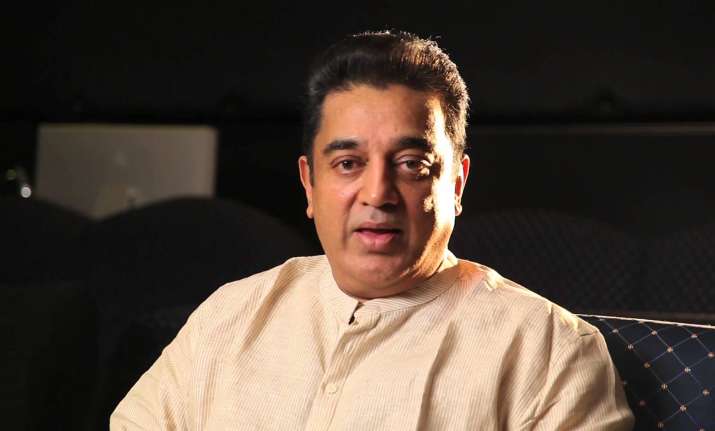 Actor-turned-politician Kamal Haasan today asked Prime Minister Narendra Modi to deliver justice to Tamil Nadu by obeying the Supreme Court judgement in connection with the Cauvery water dispute.
In an open video message to PM Modi, the Makkal Needhi Maiam (MNM) president said that the people of Tamil Nadu had a feeling that the delay in Cauvery issue is due to the upcoming Karnataka Assembly elections and the prime minister's interest in it.
"Good morning sir, my name is Kamal Haasan. This is an open video for honourable Prime Minister. I'm very sure you are aware of the crisis in Tamil Nadu and the ongoing agitations for Cauvery water. I think with your experience with Narmada Control Authority, you could easily deliver the justice that Tamil Nadu is seeking for.
 
"The Supreme Court has already performed its constitutional role by delivering the judgement. It is now the turn of your government to perform its constitutional duty and implement the order," he added.
Kamal pointed out how in his earlier role as Gujarat Chief Minister, Modi had the experience of water sharing amongst four states through the Narmada Control Authority.
"Please do the needful as our Prime Minister and set up the Cauvery Water Management Board to ensure implementation of the Supreme Court order in letter and spirit.
"All sections of people of Tamizh Nadu have started to believe that this delay is due to ensuing elections in Karnataka and your party's interest in it. Sir, it is your duty as the Prime Minister to prove this wrong by immediately acting as per the Supreme Court order," Kamal added.
He hoped that Kerala and Puducherry also get their rightful share as per the Supreme Court order and said constituting the Cauvery Water Management Board was of "utmost importance" to ensure this.
To my Honourable Prime Minister #KamalAppealToPM @narendramodi @PMOIndia pic.twitter.com/FXlM7dDO9x

— Kamal Haasan (@ikamalhaasan) April 12, 2018
(With IANS inputs)