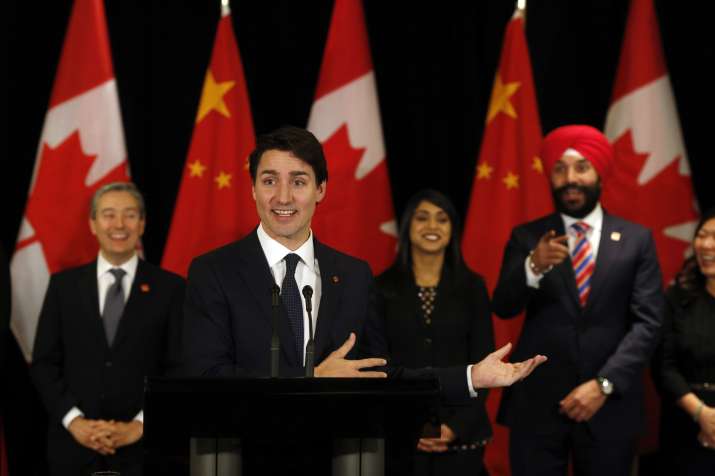 The Canadian Prime Minister Justin Trudeau will visit India – at the invitation of Prime Minister Narendra Modi – from February 17 to 23, an official statement said on Monday. 
In addition to New Delhi, the Canadian PM will visit Agra, Amritsar, Ahmedabad and Mumbai to interact with local leaders, business community and 'promote the empowerment of women and girls'. 
During the visit, Prime Minister Trudeau and Prime Minister Modi will reaffirm the close friendship between our two countries, and discuss ways to create good middle-class jobs for Canadians and Indians alike.
"Canada and India share a special bond, and are linked by tremendous people-to-people connections. The more than one million Canadians of Indian origin make the relationship between our two countries a truly special one. I look forward to meeting with Prime Minister Modi, and further strengthening the Canada-India friendship," Trudeau said ahead of the visit.
India is one of the fastest growing economies in the world, and offers tremendous opportunities to grow Canada's middle class and bolster our shared prosperity, the official release said. 
Trudeau will also participate in several business roundtables to promote further trade and investment between Canada and India. 
The Candian PM will also speak to students, and visit several landmarks, including the Taj Mahal, Sri Harmandir Sahib (also known as the Golden Temple), and the Swaminarayan Akshardham in Gujarat.
The two leaders met previously in November 2017 during the East Asia Summit in Manila, Philippines; in July 2017 during the G20 in Hamburg, Germany; and in April 2016 during the Nuclear Security Summit in Washington, D.C. 
Canada is home to a large Indian diaspora. Over one million – approximately 3.6 per cent – of Canadians are of Indian heritage. India is Canada's second largest source of immigrants (approximately 40,000 in 2016).
Next month, I'll travel to India to meet with leaders in government & business to strengthen the close friendship between our two countries. More: https://t.co/75qVu6molW

— Justin Trudeau (@JustinTrudeau) January 22, 2018