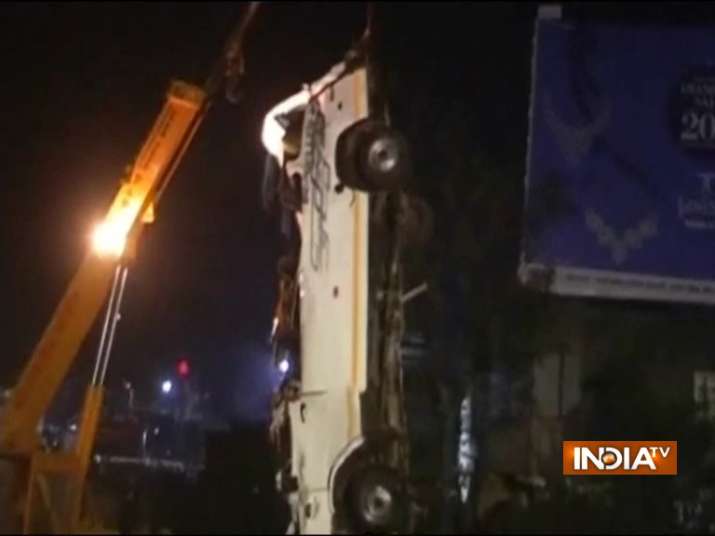 At least 13 people were killed and three injured after a bus carrying 17 passengers fell into Panchganga river in Maharashtra's Kolhapur on Friday night.
 The incident took place at around 11.45 pm when the vehicle carrying three families was returning from Ganpatipule, a picnic destination of coastal Konkan, an official said. The deceased include three men, three women and seven children, including a nine month baby, he said. 
The mishap occurred at around 11.45 pm on Shivaji bridge when the driver lost control over the vehicle while travelling from Ganpatipule to Pune, an official of Kolhapur police said.  As per reports, the bus rammed into the stone barriers before it plunged some 80-feet below into the waters. 
The rescue teams managed to trace 16 passengers of the ill-fated bus, wherein 13 had died. Three persons are admitted to a hospital for treatment, the official said. 
Police and disaster teams were engaged in a massive search and rescue operation. 
All the passengers hailed from Balewadi in Pune, police said, adding the rescue operation is underway. 
WATCH FULL VIDEO HERE: