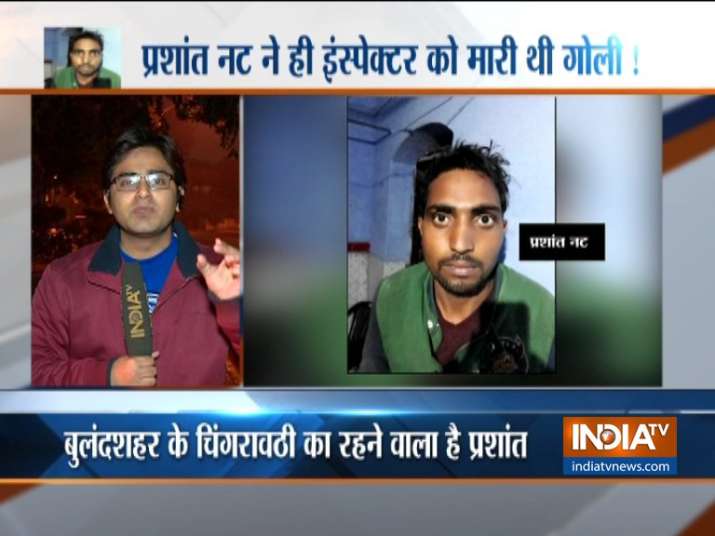 The Uttar Pradesh police on Thursday claimed that they have arrested the man who allegedly shot dead a police inspector during the mob violence in Bulandshahr early this month.
News agency claimed its police sources as saying that prime accused Prashant Nutt who killed Inspector Subodh Singh was arrested after his identification from a series of mobile phone-made videos of the violence.
The police said all the accused in the incident were from the Chingrawathi village, of which four are in jail now. 
Bulandshahar's Senior Superintendent of Police Prabhakar Chaudhary said the man Prashant Nutt is being interrogated. 
A police inspector and another local Sumit Gautam were killed in the mob violence that broke out in Bulandshahr on December 3 after cattle carcasses were found in a field.
Right-wing groups demanded action against some locals and blocked traffic on a main road after which a police team rushed to the scene, only to be attacked by an infuriated crowd. 
Stones were thrown at them, and later police officer Subodh Kumar Singh was shot dead. The Bulandshahr SSP was shifted after the violence and some policemen were also transferred.
Uttar Pradesh Chief Minister Yogi Adityanath had first called the violence an "incident" but later said that it was a big political conspiracy.
Watch Video: