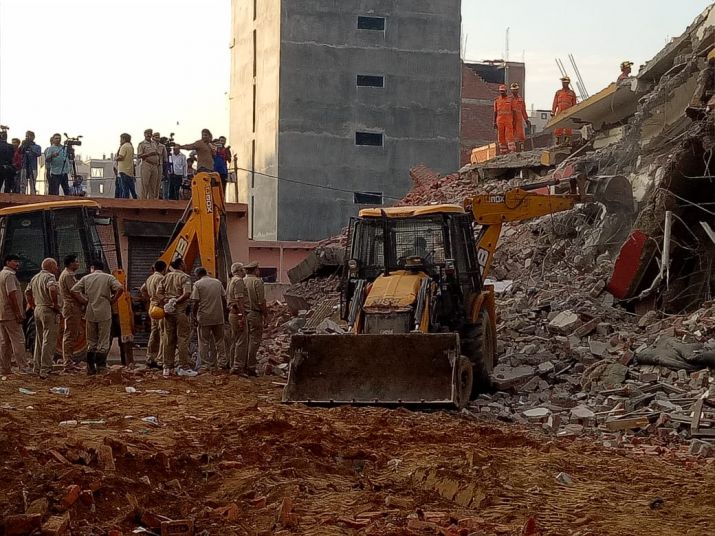 Following the building collapse incident in Greater Noida's Shahberi, the authorities are taking actions to check on the illegal constructions in the area. Media reports have confirmed that more than 20 buildings in Shahberi village are under the scanner and will be demolished within 7 days.
As per a news18 report, 21 buildings in Greater Noida's Shahberi village have been notified and will be demolished within a week. The report also said that the authorities will themselves demolish the structures in case no action is taken on the notice.
However, a report in Jagran.com suggested that nearly 36 buildings in the area have been issued the demolishing notice.
Notice were earlier issued to 31 builders over illegal construction of buildings.
As per the reports, PWD engineers and the authorities will take stock of the construction material used in the buildings, before the demolition process.
A seven-storey under-construction building has tilted in Greater Noida's Shahberi village after which police have evacuated the 36 families residing in it.
The evacuated families will be allowed to reside in the building only after an inspection by the technical team of the concerned authorities is done.
Locals in the area have confirmed that the officers had visited the site and will inspect the construction along with the PWD team, following which the structure will be repaired or demolished.
On July 17, a six-floor under-construction building crashed on a four-storey building next to it, bringing it down as well, in Shahberi village under Bisrakh police station. At the time of the accident at least 12 labourers and 8-10 families were residing in the buildings. Nine people, including an infant, were killed in the incident.