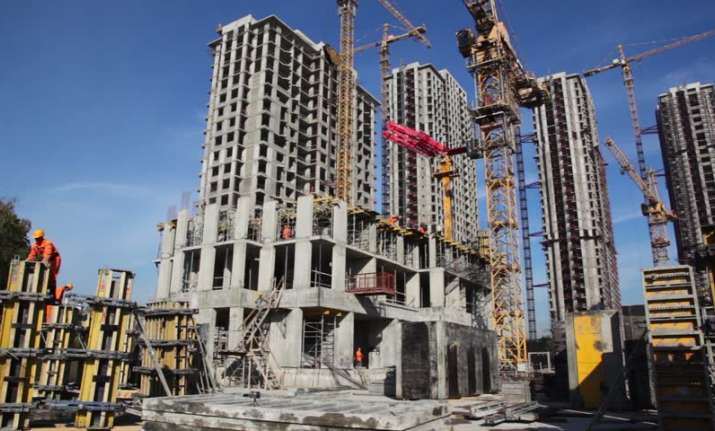 Taking a major step in the favour of home buyers who have been left in lurch owing to delay in possession of housing projects, the Centre government on Monday notified rules to implement the Real Estate Regulation Act (RERA), including one which compels builders to pay 10.9 per cent interest to buyers for any delay in handing over apartments. 
The rules also require builders to deposit 70 per cent of unused amounts collected for ongoing projects in a separate bank account to ensure timely completion of the projects.
The rules state that a developer will be required to refund or pay compensation to the allottees with an interest rate of SBI's highest Marginal Cost of Lending Rate plus two per cent in case of delay in project.
It stipulates that such payment to the allottee be made within 45 days of it becoming due.
On suggestions from promoters, to incentivise registration of projects and real estate agents with the regulatory authorities, fee for the same has been reduced by half, the release said.
For registration of projects, the fee has been reduced to Rs 5 per square metre for up to 1,000 square metre and Rs 10 per square metre beyond this limit subject to a maximum of Rs 5 lakh per project.
However, for commercial and mixed development projects, it will be Rs 10 and Rs 15 per square metre subject to a maximum of Rs 7 lakh.
For commercial projects, it will be Rs 20 and Rs 25 per square metre subject to a cap of Rs 10 lakh per project. For plotted development, it is Rs 5 per square metre with a ceiling of Rs 2 lakh.
The fee for renewing registration of projects with the regulatory authorities will be half of the registration fee, the release said.
For registration of real estate agents, the fee now prescribed is Rs 10,000 for individuals and Rs 50,000 for other entities, as against Rs 25,000 and Rs 2,50,000 proposed in the draft rules, it said.
Similarly, fee for renewal of registration of projects and agents have also been reduced to Rs 5,000 and Rs 25,000 respectively. 
The rules notified by the Housing Ministry will be applicable to the Andaman and Nicobar Islands, Chandigarh, Dadra and Nagar Haveli, Daman and Diu, and Lakshadweep, an official release said.
The Ministry of Urban Development will come out with such rules for the National Capital Region of Delhi while the other states and UTs will come out with their own rules.