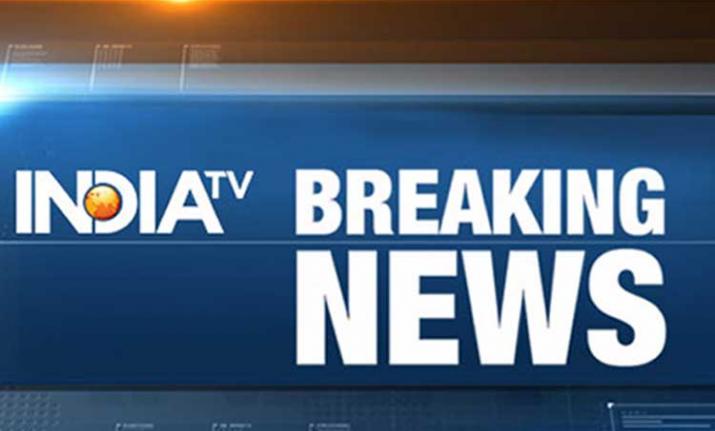 Twitter is buzzing with breaking news and news alerts from India and rest of the world. Here is the live coverage of all breaking alerts and latest updates from the micro-blogging site on one page:
 Breaking News of July 31: 
06:50 pm:  Insolvency and Bankruptcy Code (Second Amendment) Bill, 2018 passed in Lok Sabha.
06:00 pm: Computer systems failure reported at the Mumbai International airport, check-ins being handled manually. The issue is being resolved and the operations are expected to resume shortly.
04:45 pm:  Rahul Gandhi meets DMK patriarch Karunanidhi in hospital, inquires about his health
I wanted to come & see M Karunanidhi Ji. He is a tough person, I met him & he is stable. Sonia ji has sent her best wishes & regards to the family: Congress President Rahul Gandhi after meeting DMK Chief M Karunanidhi at Kauvery hospital in Chennai #TamilNadu pic.twitter.com/m7X7MuJU5g

— ANI (@ANI) July 31, 2018
03:24 pm:  In Delhi's RK Ashram area, part of a road caved in following heavy rainfall. Repair work of the road underway by Public Works Department (PWD).
In Delhi's RK Ashram area, part of a road caved in following heavy rainfall. Repair work of the road underway by Public Works Department (PWD) pic.twitter.com/IR1UIFPoXX

— ANI (@ANI) July 31, 2018
02:23 pm: CBI court in Madhya Pradesh's Jabalpur awards imprisonment of 4 years each to four accused in Vyapam scam (reports ANI)
02:21 pm: London: Vijay Mallya arrives at Westminster court for hearing in extradition case against him; says, 'allegations of money laundering and stealing money are completely false' (reports ANI)
01:30 pm: Blasts rock Afghan government, foreign agency buildings in Jalalabad (reports AFP)
12:44 pm: Malaysia's civil aviation chief resigns to take responsibility for shortcomings during Flight 370's disappearance (reports The Associated Press)
11:17 am: At least 8 people killed, around 40 wounded after roadside bomb hits a Kabul-bound passenger bus in western Afghanistan (reports AFP)
10:52 am: Two cases registered against 4000-5000 agitators for violence that broke out during protests over Maratha reservation in Pune's Chakan area yesterday (reports ANI)
10:31 am: RJD MP Jay Prakash Narayan Yadav gives an adjournment motion notice in Lok Sabha over the issue of waterlogging in Patna's Nalanda Medical College Hospital (NMCH) (reports ANI)
10:23 am: Delhi police arrested and later released on bail, Congress member Chirag Patnaik after a former colleague accused him of molestation (reports ANI)
10:21 am: Congress President Rahul Gandhi to travel to Chennai today to meet DMK chief M Karunanidhi who is admitted in Kauvery Hospital (reports ANI)
10:14 am: Delhi's Patiala House Court adjourns hearing in Aircel-Maxis case till October 1 (reports ANI)
10:07 am: NIA court in Chennai convicts Mohamed Saleem in an espionage case, awards 5 years of imprisonment (reports ANI)
10:01 am: Another case registered against Brijesh Thakur after 11 women went missing from another of his shelter homes in Bihar's Muzaffarpur (reports ANI)
09:32 am: Congress MP Adhir Ranjan Chowdhury gives adjournment motion notice in Lok Sabha over NRC Assam draft which was released yesterday (reports ANI)
09:21 am: Markets open in red as Sensex drops 108.13 points to 37,386.27; Nifty at 11296.10
08:46 am: West Bengal Chief Minister Mamata Banerjee to meet Home Minister Rajnath Singh later on Tuesday. The TMC chief will also meet Yashwant Sinha and Shatrughan Sinha at advocate Ram Jethmalani's residence (reports ANI) 
08:32 am: A delegation of TMC MPs to visit Assam on August 2, over National Register of Citizens (NRC) issue (reports ANI)
07:56 am: More than 500 hikers evacuated from Indonesian volcano (reports AFP)
07:54 am: 
Delhi: River #Yamuna continues to flow above danger mark, water level reaches 206 marks pic.twitter.com/2pZqMo9VxA

— India TV (@indiatvnews) July 31, 2018
06:53 am: Seoul says generals from the rival Koreas have begun meeting at the border to discuss how to ease military tension (reports The Associated Press) 
06:22 am: Earthquake of magnitude 3.1 on the Richter Scale jolts Kangra district of Himachal Pradesh (reports ANI)