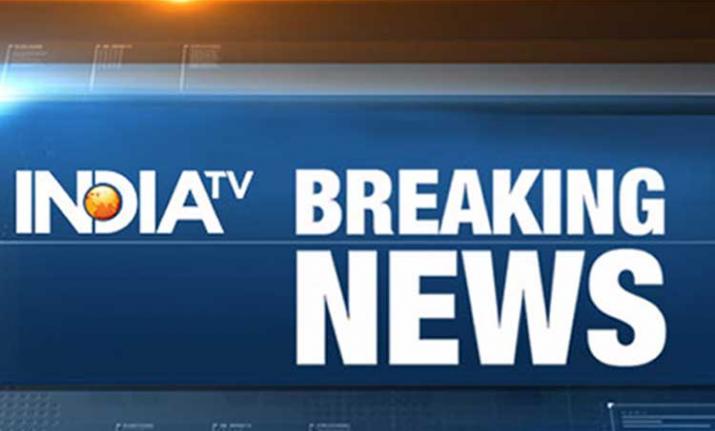 Daily dose of news plays very important role in our daily life. For some people, the morning is incomplete without knowing about what's happening across the world. Some digital-savvy people have a habit of consuming news even when they are travelling or in their free time. In today's world, where people rely on news websites for everything that's happening around, IndiaTV News provides you all breaking news, latest news, breaking story videos, Live TV and top shows of IndiaTV, country's leading news channel on a single platform to ensure you don't miss anything important.
Internet, Twitter, Facebook are buzzing with breaking news and news alerts from India and rest of the world. You can find here the LIVE COVERAGE of all breaking news alerts and latest news updates on just one page. IndiaTV Digital covers all top news as and when it happens and ensures its readers don't miss anything important.
Breaking News, Latest Updates of Nov 30:
16:10 PM: SC dismisses plea of over 350 Army men challenging lodging of FIRs for operations conducted in AFSPA areas.
15:41 PM: Sensex ends 23.89 points higher at 36,194.30; Nifty rises 18.05 points to 10,876.75
15:25 PM: Ahmed Patel, Congress on Robert Vadra summoned by ED: As election approaches, such things will be brought up in Parliament. But law should take its own course. It's a new trend to defame someone. Things are played on media, even when probe is underway & there is no evidence.
14:15 PM: Mohammad Azharuddin appointed as working president of Telangana Congress Committee
13:07 PM: AIMIM to approach Mumbai HC for Muslim reservation in Maharashtra after state legislature passed bill for Maratha reservation in Socially & Economically Backward category.
12:55 PM: Enforcement Directorate has summoned Robert Vadra in the land deal case. More details awaited
12: 40 PM: Supreme Court posts a case relating to media reporting in sexual assaults and abuse cases for final hearing in February first week, next year.
11:50 AM: Supreme Court issues notice to Yog Guru Ramdev on a plea challenging Delhi High Court order which had restrained sale and publication of a book, 'Godman To Tycoon', purportedly on his life and having defamatory content. Supreme Court posts the matter for hearing in January 2019.
10:44 AM: Supreme Court today adjourned the Rohingya case for final disposal in January 2019.
9:35 AM: Sensex rises 174 points to open at 36,344.85; Nifty hits 10,900
8:46 AM: A prisoner of Sitamarhi jail was allegedly raped by two persons on the night of November 14 in the washroom at Sri Krishna Medical College and Hospital (SKMCH) in Bihar's Muzaffarpur, where she was taken for treatment on November 11. Case registered, investigation underway
8:29 AM: Muzaffarpur shelter home case: District Magistrate releases order to attach property of accused Brajesh Thakur's wife and six other members of Seva Sankalp Samiti, the NGO that ran the shelter home
7:30 AM: Prime Minister Narendra Modi held bilateral meeting with Antonio Guterres, UN Secretary-General in Buenos Aires, Argentina, on the sidelines of the G20 Summit.
7:21 AM: Foreign Secy Vijay Gokhale in Buenos Aires, Argentina: PM Modi's meeting with Crown Prince of Saudi Arabia was a cordial meeting. There was very specific discussion that took place b/w them on how Saudi Arabia can enhance its investment across a number of sectors in next 2-3 yrs.
7:03 AM: Foreign Secy: Crown Prince informed PM that Saudi will be finalising an initial investment into national infrastructure fund.He referred to future prospects for investment in tech,agricultural&energy sectors. PM,in particular,stressed upon importance of having stable energy prices
6:44 AM: Foreign Secy Vijay Gokhale in Buenos Aires, Argentina: The main subject of discussion in Prime Minister's meeting with UN Secretary-General Antonio Guterres was the forthcoming climate change meeting in Katowice, Poland, the so-called 'COP 24'
6:37 AM: Foreign Secretary Vijay Gokhale: The Secretary-General specifically acknowledged that India plays a very major role in climate change negotiations. He acknowledged that Prime Minister had taken a number of very concrete steps towards addressing climate change.
6:15 AM: Three people injured after a fire broke out in a house in IC Colony, Borivali (W), earlier today.
6:10 AM: Plane carrying German Chancellor Angela Merkel to G-20 summit in Argentina makes unscheduled landing; no injuries reported, reports AP quoting German news agency
6:07 AM: Congo's deadly Ebola outbreak is now the 2nd largest in history, says World Health Organization. (AP)
6:00 AM: Prime Minister Narendra Modi held bilateral meeting with Antonio Guterres, UN Secretary-General in Buenos Aires, Argentina, on the sidelines of the G20 Summit.