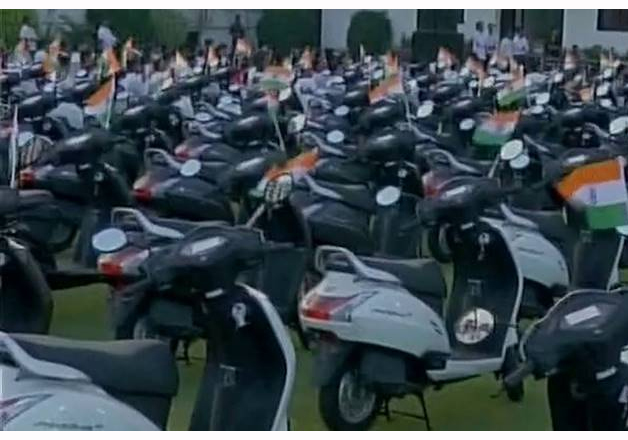 Surat-based businessman Laxmidas Vekaria has gifted his 125 employees a scooter each this year as an increment for their performance. 
Vekaria, an affluent diamond seller, seems to be walking on the footprints of Savjibhai Dholakia, who last year, gifted his employees cars and houses as a Diwali bonus.
Dholakia, who owns Hare Krishna Exporters in Surat, is known for awarding his his best employees every year with lavish gifts. 
On Thursday, Vekaria hosted a grand function to give away gifts to his workers. The two-wheelers, all arranged in rows, were decorated with a tricolour each, as a mark of respect for the country.
Last year, Savji Dholakia had picked 1,665 people who were gifted Fiat Punto cars, houses and gold jewellery. As per reports, Dholakia's Hare Krishna Exporters posts an annual turnover of Rs 6,000 crore and employs nearly 5,500 people. 
The move from the diamond merchant comes at a time when most companies in India and abroad have adopted the policy of 'hire and fire'. On Thursday itself, Bengaluru-based IT giant Wipro decided to sack 600 employees, post performance appraisal.