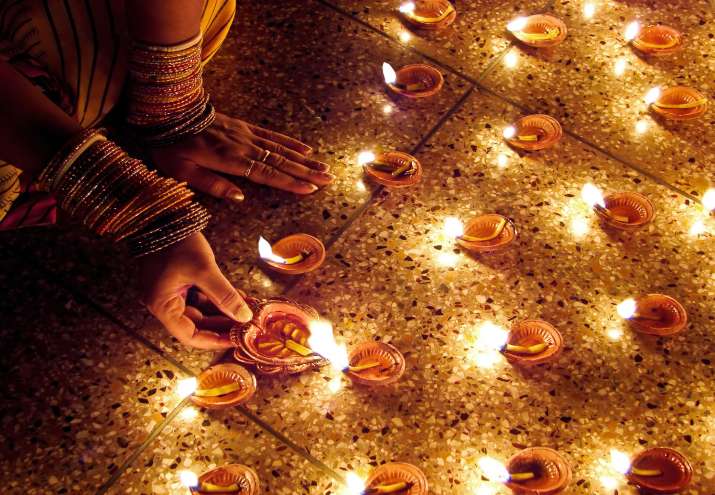 The Bharatiya Janata Party (BJP) is all set to celebrate Diwali in Jammu today to mark the state's accession to India on 26 October, 1947.
It was on this day that  Maharaja Hari Singh, the ruler of the princely state of Jammu and Kashmir, had signed the instrument of accession to India.
The BJP will celebrate the day as 'Vilay Diwas' and has urged people to celebrate the 'Accession Day' with the same spirit with which they celebrate Diwali. 
To mark the occasion and discuss preparations, the state BJP conducted a meeting on Tuesday under the chairmanship of its state president and MLA Satpal Sharma along with other top officials. 
Sharma asked the people to show the strength of the "nationalistic population" so that the "nefarious designs of few separatists are destroyed". 
"The historic day forms an essential part of our lives and every resident of the state must celebrate it with full pomp and show. BJP is holding grand celebrations at its district headquarters while the main function is being organised at the sprawling ground at Parade here," Sharma said.  
Senior BJP leaders including Union minister Jitendra Singh, Deputy Chief Minister Nirmal Singh and party's Jammu and Kashmir in-charge Avinash Rai Khanna are expected to take part in the main event, he added. 
Sharma said this was not the programme of one political party but of every resident of the state and therefore must be celebrated with full vigour and enthusiasm in every home in the region. 
 "Although the elder generation is aware of the facts and the sacrifices made, it is our duty to pass on this legacy and history to the younger generations so that they also are aware of our proud history and culture," he said. 
After India achieved Independence in 1947, Jammu and Kahsmir chose to be an independent state joining neither India not Pakistan.
Though a few months later, Pakistan tried to forcefully capture J&K, forcing Maharaja Hari Singh, to sign the Instrument of Accession to join the Indian Union. 
The BJP has been celebrating Vilay Diwas every year. However, it couldn't get a state holiday announced on the birth anniversary of Maharaja Hari Singh on September 23.