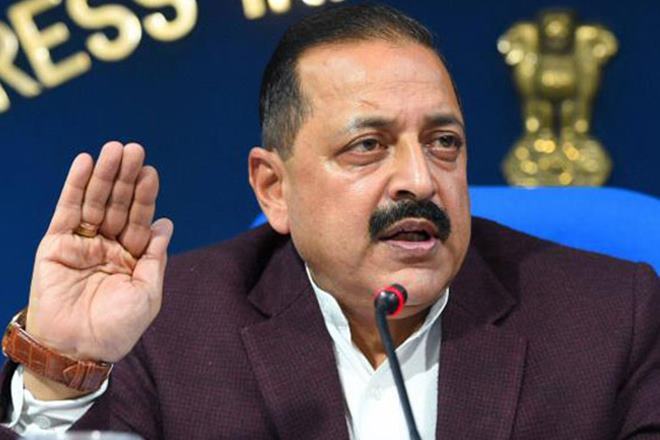 Union minister Jitendra Singh said government at the centre will make no compromise as far as terrorism and the sovereignty of the country is concerned. The Bharatiya Janata Party (BJP) government will not go soft on the Kashmir issue, he clarified. 
"Unfortunately, a message has gone out that the BJP (government) is soft (on Kashmir). In the days to come, you will realize that it has been undone. Certainly, there is going to be no compromise as far as terrorism and assault on the sovereignty of the country is concerned," he told reporters, reported PTI on Thursday. 
Responding to a question related to the Ramzan ceasefire, Singh said it it was not a ceasefire at all. "It was suspension of operations in the month of Ramzan," he added. 
Asked if the Centre would extend the Ramzan ceasefire, he said the final decision would be taken by the Ministry of Home Affairs after a discussion with the security agencies concerned.
The central government is not in favour of extending unilateral ceasefire against terrorists in Jammu and Kashmir beyond Eid, according to India TV sources.
It is likely that the "suspension of operation" on part of the security forces will be revoked immediately after Eid.
An important meeting to review the situation in Kashmir was held at the residence of Union Home Minister Rajnath Singh on Thursday.
The meeting was attended by NSA Ajit Doval, Army Chief, IB chief, Joint Secretary of Kashmir affairs, CRPF DG and BSF DG.
According to India TV correspondent, a detailed report on the ceasefire violations and attacks by terrorists in the month of Ramzan was shared in the meeting.