Follow us on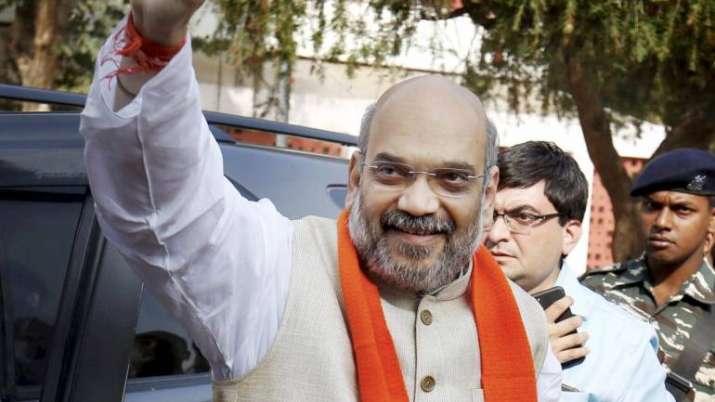 Bharatiya Janata Party (BJP) chief Amit Shah has been admitted to All India Institute for Media Sciences (AIIMS) for treatement of swine flu. The BJP chief took to social media on Wednesday to announce that he has caught  H1N1 flu is also known as swine flu. 
Mujhe swine flue hua hai, jiska upchar chal raha hai. Ishwar ki kripa, aap sabhi ke prem aur shubhkamnao se shigarh swasth ho jayunga (I have been diagnosed with swine flu for which the treatment is underway. With God's grace and good wishes from all of you, I will recover soon), Amit Shah tweeted. 
According to PTI sources at AIIMS, the BJP leader was admitted following complaints of chest congestion and breathing issues.
He reached the hospital at around 9 pm and is admitted in the old private ward of the hospital. A team of doctors are monitoring his condition under the supervision of AIIMS director Randeep Guleria, they said. 
The viral disease has been on a rise for the past few days. At least 39 cases of deaths due to the disease have been reported in Rajasthan in the first 15 days of the year, whereas 51 patients were found affected by the disease.
A total of 17 cases of swine flu have been identified in state capital Jaipur, and 13 more samples have tested positive. So far, 935 samples have tested positive for swine flu in the state. 
A 50-year-old woman also died due to swine flu in Amritsar on Wednesday. 
The symptoms of the "swine flu" H1N1 virus are similar to those of influenza and of influenza-like illness in general. Symptoms include fever; cough, sore throat, watery eyes, body aches, shortness of breath, headache, weight loss, chills, sneezing, runny nose, coughing, dizziness, abdominal pain, lack of appetite and fatigue. The patients sometimes also report diarrhea and vomiting as well. 
Watch full coverage of the news on India TV's special show Aaj ki Baat: