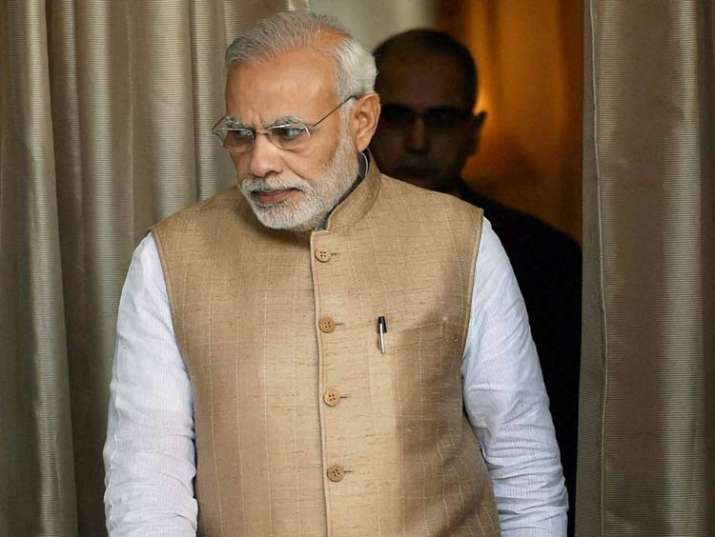 Consider Asia as a chess board, and India and China as two players - both trying to check-mate each other since the 1962 Indo-Chinese war. 
Over a period of time, however, diplomacy and economic cooperation have replaced guns and bullets as weapons of war. Using these tools, both countries are trying to increase their influence in Asia. 
There is no doubt that the last five decades have seen China emerge as an economic powerhouse and the manufacturing hub of the world. India, on the other hand, has also managed to surface as an influential force to reckon with. The credit goes to its English-speaking blue collar executives, and the large population that propelled India into the world's biggest market every large organisation wants a piece of. 
China's close ties with neighbouring Pakistan have always remained a matter of grave concern for India and its diplomats. Besides military cooperation, the CPEC (China Pakistan Economic Corridor) is also a matter of discomfort for the world's largest democracy. This road link will give China the access to Arabian Sea, which is close to the Indian coastline in the west. 
To counter the influence, India is also building a port in Iran's Chabhar, which is strategically located near China's Gwadar port in Pakistan. 
It appears that Chinese diplomats have adopted a strategy to surround Indian borders from all the sides through its allies and partners to neutralise India's growth and influence in the region. While India shares its border with China in the north, China is also using Pakistan to check India in the west. 
Similarly, Beijing has an eye on Bangladesh on the east while it tries to influence the Sri Lankan government down south. 
However, the installation of the Narendra Modi government in power at the Centre has since seen India adopt an offensive approach towards China's policy of influencing our next door neighbours. 
The Bay of Bengal Initiative for Multi-Sectoral Technical and Economic Cooperation (BIMSTEC) is one such step to check Chinese influence in the region. 
It is an international organisation involving a group of countries in South Asia and South East Asia, including Bangladesh, India, Myanmar, Sri Lanka, Thailand, Bhutan and Nepal. 
The present government of Sri Lanka has better co-operation with Indian administration than its predecessors. The Colombo port city project is the frontline of India and China's geopolitical showdown in the region. After India raised it's concern over this project, the Prime Minister of Sri Lanka Ranil Wickremesinghe assured India saying: "There is no question of security problem. The Indian security issues have been addressed by them. And there will be further discussions with India on this matter".
China is selling two submarines to Bangladesh, of which one has already been delivered. The move reflected warming economic and defence ties between the two countries. 
India sensed that and acted swiftly. 
India's Defence Minister Manohar Parrikar visited Dhaka recently. It is noteworthy that it was the first such visit since Bangladesh came into existence. He held meetings with his counterpart, where he discussed the strategic partnership between the two countries. 
Since the historical land deal between the two countries, diplomatic relations are on a high. Early this year, it may be recalled that, Bangladesh cancelled the Chittagong deep sea port project to be built by the Chinese after India showed it's discomfort. 
This September, PM Modi visited Vietnam before attending the G-20 summit in China. Vietnam is India's important strategic partner in the east, and the visit was aimed at further strengthening bilateral ties on the fronts of defence, security and bilateral trade. 
Vietnam and China fought a few wars in the past and have territorial dispute including the South China Sea. It's always been asked if Vietnam will ever be for India what Pakistan is to China. 
Defence experts feels that it is possible, but that all depends on Indian leadership i.e PM Modi. 
India has found a new friend next to China and it is Mongolia, which is paying the price of hosting the Tibetan spiritual leader, Dalai Lama, these days. China  has imposed sanctions on Mongolia. India is sympathetic to the problems faced by the country.  It will help Mongolia utilise the $1 billion financial assistance offered in 2015 to overcome the Chinese economic sanctions.
India's growing economic and strategic partnership with Japan and US  has left China red faced. While on one hand, it has disagreements with the US on the South China Sea dispute, with Japan, China has a long standing dispute over the East China Sea. 
If China is trying to influence neighbours of India, then India is also doing the same. Going forward, only time will tell who moved ahead in the game of influence. 
Indian strategists have evaluated Chinese moves well so far, and the Modi government has also responded accordingly. Political will to defend our interests in the region is now very much visible and loud.