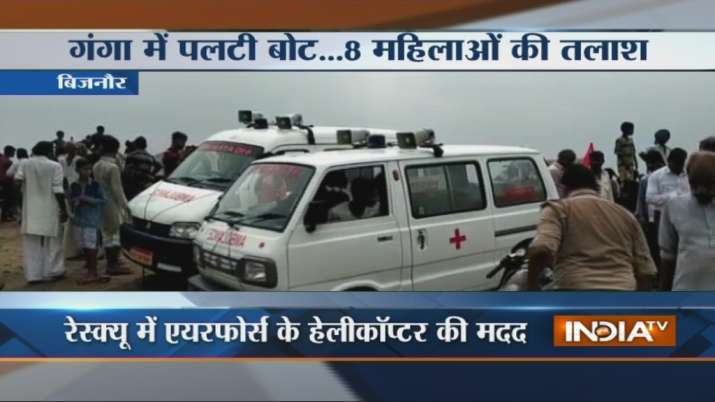 A woman died and nine other people were missing after a boat capsized in the Ganga here on 24 August, officials said. Major rivers in Uttar Pradesh were flowing at dangerous levels on Friday, according to the Central Water Commission.
In another mishap in Bijnor district, a truck was swept away in Kotawali river. All its occupants were rescued, police said. Bijnor District Magistrate Atal Kumar Rai said there were 27 people on the boat which sank in the Ganga near Rajarampur village under Mandawar police station area. Seventeen, including six women, have been rescued, he said. Nine people are still missing, he added.
Uttar Pradesh Relief Commissioner Sanjay Kumar said a National Disaster Response Force (NDRF) team had reached the spot from Ghaziabad to help in the rescue operation. Additional Superintendent of Police (City) Dinesh Singh said the people on the boat were headed for their fields located on the other side of the river. The boat overturned when the current suddenly increased, he said.
The dead woman was identified as Nagini. In the other mishap in the district, a truck was swept away while crossing Kotawali river, police said. All four people, including the driver, travelling on the tanker were rescued, Mandawali SHO Rajeev Tyagi said.
A purported video clip on the mishap showed `Bharat Petroleum' painted on the truck. Uttar Pradesh Chief Minister Yogi Adityanath visited flood-hit Lakhimpur Kheri, Gonda and Barabanki districts today. A Central Water Commission statement said major rivers, including the Ganga, were flowing at dangerous levels while Sharda and Ghaghra were flowing well above the danger mark.
WATCH: 1 dead, 9 missing after boat capsizes in Bijnor
​