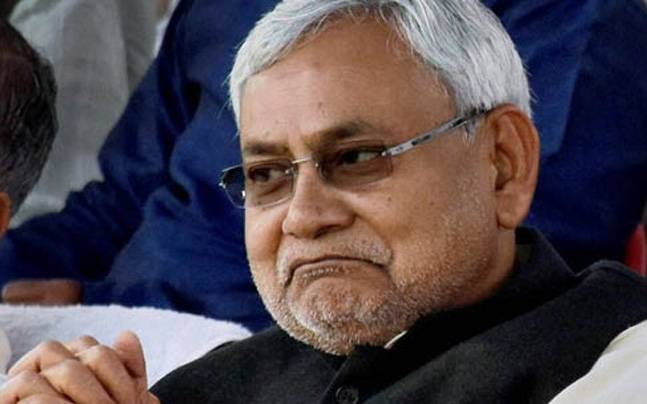 In Bihar, a day after the JD(U) demanded that Chief Minister Nitish Kumar be projected as the BJP-led NDA's face in the state, the Janata Dal (United) president declined to comment on the entire episode over who will be the 'face' of the NDA when Lok Sabha polls will be held next year.
The JD(U) core committee met on Saturday, ahead of the meeting scheduled with BJP, and has decided that Nitish Kumar will be the face of NDA for 2019 General Elections. Seat sharing formula was also discussed by the committee. Some media reports say that JD(U) has demanded that the BJP should finalise the seat-sharing formula for the 2019 General Elections, dropping hints that it wants to retain the 2009 formula when the JD(U) had contested on more seats than the BJP.
The core committee meeting was held at the house of Nitish Kumar who is also the party president. JD(U) national general secretaries K.C. Tyagi and Pavan Varma, who arrived from New Delhi, poll strategist Prashant Kishor and a few other state leaders took part in the meeting. 
"It is established that Nitish is the biggest leader of the alliance in the state and NDA would do well by using his popularity and good governance image in the 2019 elections. We are the big brother of the alliance in Bihar. There is no conversation yet on the seat-sharing arrangement. I am sure we and BJP will sit and resolve this matter," said K.C. Tyagi to some journalists. 
Earlier, Deputy CM and BJP leader Sushil Kumar Modi said Nitish Kumar is the ruling alliance' leader in the state and the NDA will seek votes in the 2019 Lok Sabha polls in the name of the JD(U) chief and that of Prime Minister Narendra Modi's works.
"This is a special occasion when I would like to see happiness on all faces. Please do not ask about any other face right now," Kumar quipped in response to queries by reporters, reported PTI.
General elections are due to be held in India in April or May 2019 to constitute the seventeenth Lok Sabha.