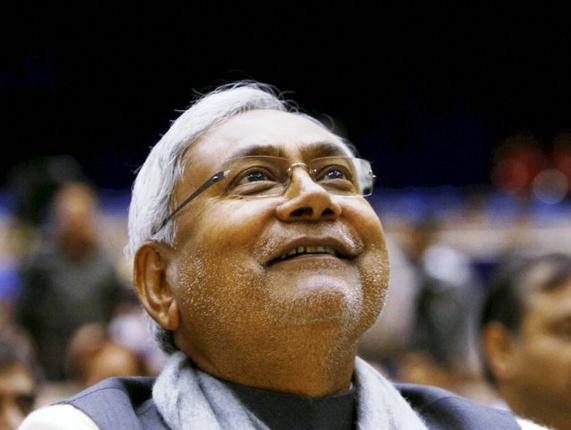 Patna: Bihar government will provide piped drinking water to all households in the state in the next five years under the Chief Minister Nitish Kumar's ambitious 'Saat Nischay' (Seven Resolves), a minister said today.
Replying to an adjournment motion on drinking water moved by BJP member Vijay Kumar Khemka, Public Health and Engineering Department (PHED) Minister Maheshwar Hazari said that the work plan had been finalized under the Chief Minister's 'Seven Resolves' that includes provision of piped drinking water to all households over the next five years.
Hazari also dismissed crisis of water in general and drinking water in particular.
Apparently dissatisfied with the minister's reply, the opposition BJP members heckled Hazari during his 15 minutes reply raising slogans like 'paani' (water) and piped drinking water supply ke naam per logon ko dokha mat do (don't cheat the people by promising them to supply piped drinking water) before staging walk out from the house at the fag end of the minister's speech.
Trashing the opposition's charge about drinking water shortage in Bihar, the PHED minister said that there was no crisis as there was no dip in the ground water level except in Kaimur district and the people were drawing water for consumption from handpumps and tubewells among various sources.
At the same time, the state government has made arrangements like mobile parties of engineers carrying equipments for repair of damaged handpumps and tubewells, besides rolled out tankers as alternative means for drinking water supply, Hazari said.
A toll free number has been made available on which the people can call in the event of distress arising out of drinking water support and their grievances will be redressed at the earliest, he said.
Earlier, participating in the special debate on drinking water issue the BJP members alleged that the state government did not have financial resources to provide piped drinking water to entire households in Bihar as only under ten per cent households get piped water and that too mostly in urban areas as per the available data.