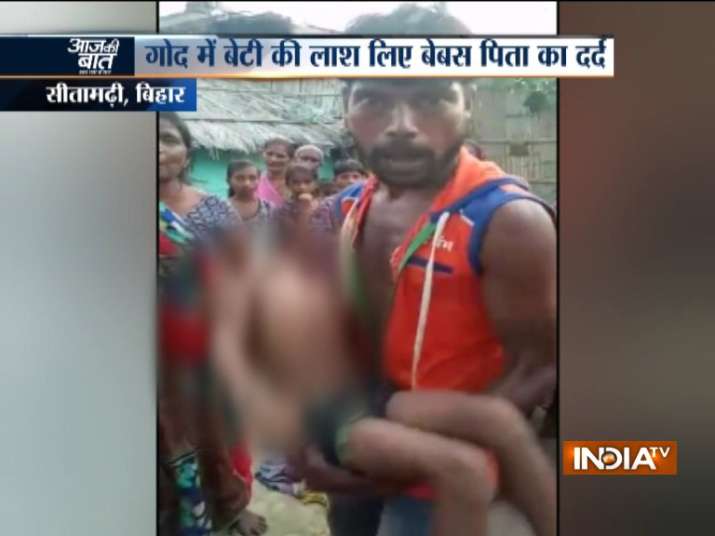 In a shocking incident, a four-year-old girl breathed her last in her father's lap because there was no ambulance available to take her to the hospital.
Four-year-old Simran was bitten by a snake on September 7. Her father Amarendra Das, a resident of Chainpur village, took her to a nearby hospital where doctors referred her to district hospital.
However, the hapless father could not get ambulance in time for taking her daughter to the district hospital. And the kid died in her father's lap.
Two people were lynched to death in Bihar on Tuesday in two separate incidents.
A person was lynched to death by a mob which suspected him to be dacoit. The incident took place in Sitamarhi. The victim has been identified as Rupesh.
Another lynching incident took place in Sasaram where a criminal was lynched to death near the railway station.
Watch:  Two persons lynched to death in Bihar