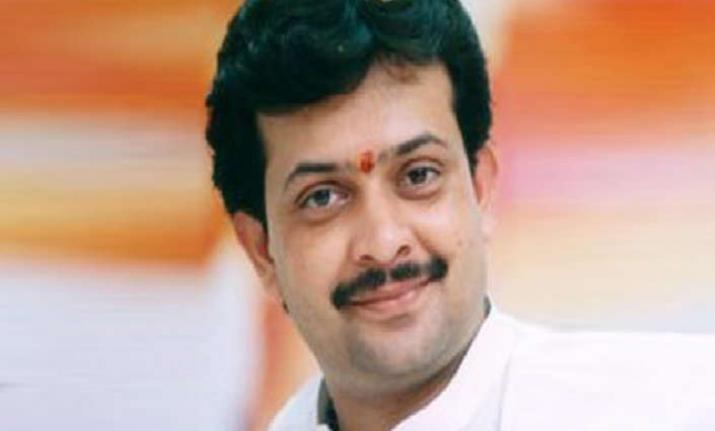 50-year-old spiritual leader Bhaiyyuji Maharaj shot himself dead in Madhya Pradesh's Indore on Tuesday. Maharaj was admitted to Bombay Hospital with gun injuries, where doctors declared him dead. A suicide note recovered from his house stated that Bhaiyyuji Maharaj was under mental stress. 
"Somebody should be there to handle duties of family. I am leaving too much stressed out. Fed up," the suicide note written in English stated.
Bhaiyyuji Maharaj, who had a huge following in Maharashtra, had announced his retirement from public life in 2016. 
#NewsAlert | One-page suicide note claiming mental stress recovered after #BhaiyyujiMaharaj's death; body sent for postmortem pic.twitter.com/oG6FUC3Voh

— India TV (@indiatvnews) June 12, 2018
Hundreds of supporters of Bhaiyyuji Maharaj started gathering outside Bombay Hospital in Indore as the news of the spiritual leader's death spread. Meanwhile, two ministers of the Shivraj cabinet also rushed to Indore to take stock of the situation.
Expressing grief over the incident, Madhya Pradesh CM Shivraj Singh Chouhan described Bhaiyyuji Maharaj as a 'selfless' man who always worked for the betterment of the society.
"My tribute to saint Bhaiyyuji Maharaj. The country has lost a person who was a confluence of culture, knowledge and selfless service," Chouhan said.
Bhayyu Maharaj was one of the five 'saints to whom the BJP government in Madhya Pradesh had granted Minister of State (MoS) rank in April. However, he had refused to accept it, saying "a post holds no importance for a saint". 
Watch: What made Bhaiyyuji Maharaj take the extreme step?
In 2011, Bhaiyyuji Maharaj played a key role in holding talks with Anna Hazare who was then on an indefinite strike for Lokpal Bill. It was Bhaiyyuji Maharaj who coordinated with the then Law Minister Salman Khurshid and Delhi MP Sandeep Dikshit to prepare the draft Lokpal bill.
Bhaiyyuji Maharaj had married an Indore-based doctor, Ayushi, last year. This was his second marriage. In his last tweet, the famous spiritual leader wished his followers on the occasion of 'Maasik Shivaratri'. However, the twitter handle (@bhaiyujimaharaj) by his name was unverified.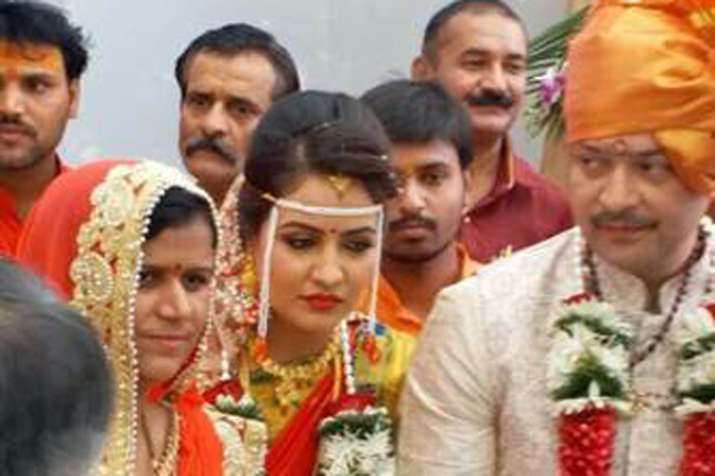 Politicians express shock over Bhayyu Maharaj's death, Congress demands CBI probe
Congress on Tuesday demanded a CBI into the death of Bhaiyyuji Maharaj while claiming that he was pressurised by the state government to accept the privileges offered by it. 
"Madhya Pradesh government had put pressure on him to accept privileges and support the government, which he refused to do. He was under a lot of mental pressure. A CBI probe should be done," Congress leader Manak Agarwal told news agency ANI. 
Political leaders cutting across party lines expressed shock and grief over the "untimely" death of spiritual guru Bhayyu Maharaj.Union minister Nitin Gadkari tweeted that he learnt about the death of the spiritual guru, with whom he had a "personal relationship". 
Chief Minister Devendra Fadnavis expressed similar sentiments and hailed the spiritual guru for the "huge work" he did for the deprived in Maharashtra and Madhya Pradesh. Fadnavis said farmers and tribals were at the centre of Bhayyu Maharaj's activities. The CM said his work towards land reforms, water conservation, farmers (welfare) and education of children will always be remembered. 
Shiv Sena leader Aaditya Thackeray also expressed "pain" over Bhayyu Maharaj's demise. 
Lauding Bhayyu Maharaj for carrying forward the legacy of spirituality in Maharashtra, Leader of Opposition in the state Assembly Radhakrishna Vikhe Patil said the news of his death was "shocking and unbelievable". 
 
His party colleague and former state chief minister Prithviraj Chavan remembered the spiritual leader for his social and political work, which he said was aimed at helping the common people. 
"A lot of political people used to meet him. He was a spiritual person, who motivated people to do good. He visited Maharashtra frequently and met a lot of people and was also involved in social work here," Chavan said in his condolence message. 
NCP spokesperson Nawab Malik observed that the spiritual leader had taken part in several social works in Maharashtra and MP. 
RSS chief Mohan Bhagwat also condoled the death of the spiritual guru and said the organisation has lost its "very old friend". 
Watch video: Bhaiyyuji Maharaj shoots himself dead, suicide note reveals 'mental stress' as reason