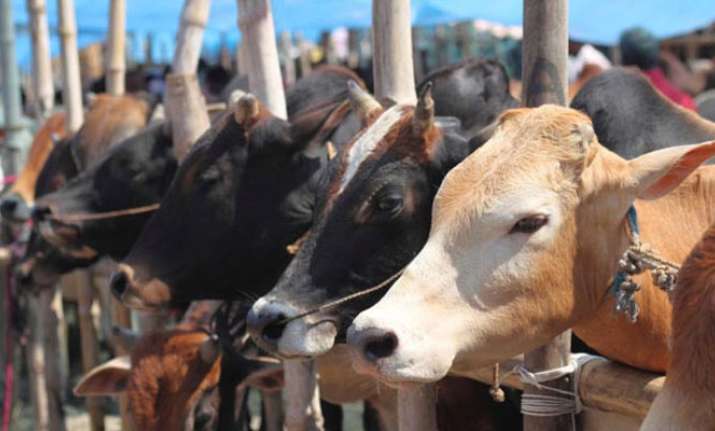 The Centre's controversial order banning sale of cattle for slaughter in animal markets is set to go, with the government considering withdrawal of the notification on changes made to the Prevention of Cruelty to Animals (Regulation of Livestock Market) Rules, 2017, a media report claimed today.
An Indian Express report today cited a senior official from the Ministry of Environment and Forests saying that the ministry has sent a file to the Ministry of Law earlier this week, stating that it is withdrawing the notification due to several issues and will be revising it.
The government has neither confirmed nor denied the newspaper's claims yet.
The move follows the Centre's move to seek feedback from states to its notification prohibiting the sale of cattle for slaughter at animal markets through a May 23 notification. The exercise followed Environment minister Harsh Vardhan indicating in September that the Centre may lift the ban.
The rules, he said, were a "regulatory regime" for preventing cruelty to animals and the government "did not intend to directly or indirectly affect slaughterhouses or harm farmers" or "influence the food habits of people".
The Centre's notification in May this year drew sharp criticism for the BJP-led NDA government for allegedly attempting to impose the nationwide ban on ideological grounds.
In May-end, the Madras High Court granted an interim stay on the implementation of the rules that required a person bringing cattle for sale to the market to furnish a written declaration that it would not be sold for slaughter.
In July, the Supreme Court extended the stay to the entire country.