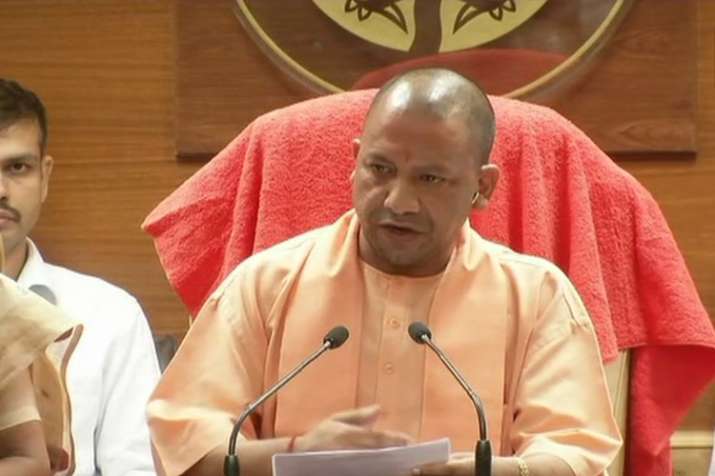 Uttar Pradesh Chief Minister Yogi Adityanath has reportedly directed the police authorities and the administration to ensure that the sacrifice of the animals was not taking place in the open during the upcoming festival of Bakrid or Bakra-Eid or Eid-ul-Adha. In a high-leel meeting, CM Adityanath directed the state police to remain vigilant during the ongoing Kawad yatra and asked the police to keep a check on cow slaughter during Bakrid, reports said.
The BJP leader added that the following measures were being taken by the government to ensure that the religious sentiments of other communities were not affected. 
According to reports, the chief minister gave these instructions to the authorities through video conferencing in connection with the Eid-ul-Azha festival at his official residence on Sunday evening. He said that the current month of Shravan is going on, in which Kanwad yatra is going on.
Aditynath ordered all the senior officials to conduct patrolling in sensitive areas and visit the respective districts.
▪वर्तमान में श्रावण मास चल रहा है, जिसमें कांवड़ यात्रा की जा रही है। ईद-उल-अज़हा के मद्देनजर सतर्क दृष्टि रखी जाए, ताकि कोई अप्रिय घटना न घटे।
▪प्रतिबन्धित पशुओं या गोवंशी पशुओं की कुर्बानी के सम्बन्ध में विशेष सतर्कता बरतते हुए इन्हें रोका जाए, ताकि कोई अप्रिय घटना घटित न हो।

— Yogi Office (@YogiOffice) August 19, 2018