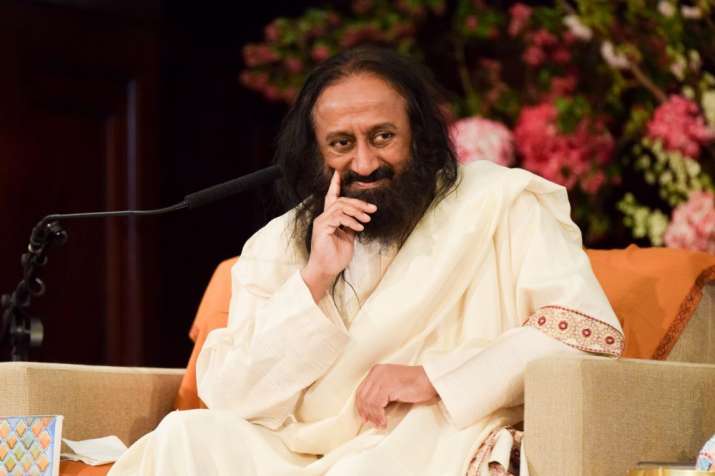 In an attempt to resolve the long-pending Ayodhya dispute, spiritual leader Sri Sri Ravishankar on Wednesday said that an amicable solution to the issue is possible only through talks, adding that there is no formula to resolve the dispute. 
On the other hand, Muslims organisations have expressed reservations over Sri Sri's initiative, saying he should first disclose his plans. 
The Muslim leaders have also taken strong exception to the statements of Shia Central Waqf Board chairman Wasim Rizvi and termed them as unnecessary.
"It is being said that Sri Sri Ravishankar is talking to all the stakeholders in the case but he has not yet contacted the top leadership of the All India Muslims Personal Law Board (AIMPLB) which is leading the Muslim side," AIMPLB general secretary Maulana Wali Rehmani said. 
"About 12 years ago, Sri Sri had made a similar move and had concluded that the disputed site be handed over to Hindus…what new formula he has found this time should be disclosed," he claimed.
Raising objection to the stand taken by Rizvi, who had said that a temple be built on the disputed site, Rehmani stressed that the chairman of any board does not have the authority to hand over any disputed site to any party.
"If Rizvi's logic is that Mir Baqi, who got the Babri mosque constructed, was a Shia, even then it (mosque) was made for all Muslims ," Rehmani said.
The Shia Central Waqf Board had recently staked claim to the Babri mosque, maintaining that it was a Shia mosque and has also impleaded itself as a in the Ayodhya case by submitting a 30-page affidavit to the Supreme Court on August 8.
Shia Personal Law Board spokesman Maulana Yasoob Abbas refused to comment on Rizvi's statements but said his board was with the AIMPLB on the matter.
"As far as the efforts of Sri Sri is concerned, he should first disclose his formula and our executive will deliberate on it," Abbas said.
Babri Masjid Action Committee convenor Zafaryab Jilani said if Ravishankar had any proposal other than rejecting the claim of the Muslim side, the meeting of the executive committee would be convened to discuss it.
Jilani said perhaps an atmosphere was created before Ravishankar that all the stakeholders were ready for his mediation but the VHP had itself started objecting to it.
Meanwhile, the Vishwa Hindu Parishad (VHP) has voiced doubts over Sri Sri's efforts to resolve the Ram Janmabhoomi-Babri Masjid dispute in Uttar Pradesh and said he would not succeed in his mission.
VHP Joint General Secretary Surendra Jain said the issue of constructing a grand Ram temple at Ayodhya can never be resolved through talks.
"This is not for the first time that Sri Sri has taken this initiative. In 2001, he made attempts but failed. The reaction to his efforts was the same as today. Somebody is calling him an agent of PM Modi while another is dubbing him a VHP agent. In fact, he is being insulted," Jain said.
"A way out cannot be found through talks. We doubt his (Sri Sri's) efforts will succeed." VHP media incharge Sharad Sharma said in a statement there was no logic of holding any dialogue as archaeological evidence was in favour of the Hindus and court went only by evidence.
"The Ram temple issue will be discussed during the 15th Dharam Sansad in Karnataka to be held between September 24- 26," Sharma said.
On Rizvi, Jilani said he might be the chairman of the Waqf Board but had no standing in the court of law.
"There was also no mention of Shia Waqf Board in the Allahabad High Court's decision in September 2010," Jilani said.
Rizvi had claimed yesterday, "It was amicably decided that no new mosque would be built in Ayodhya or Faizabad and the Shia Waqf board will identify a piece of land in a Muslim-dominated area and inform the government."