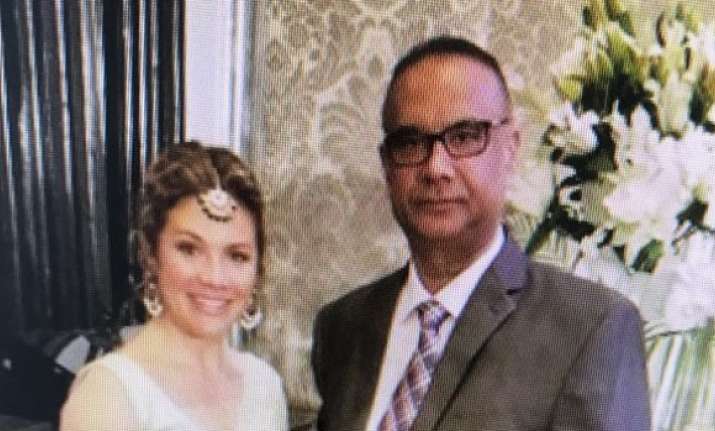 Facing backlash over his wife Sophie Trudeau's photo-op with a Khalistani terrorist during her Mumbai visit, Canadian Prime Minister Justin Trudeau on Thursday said that the matter was being taken "extremely seriously". 
Jaspal Atwal, a convicted Khalistani terrorist, who was active in the banned International Sikh Youth Federation, was invited for a formal dinner with the Canadian Prime Minister, to be hosted by the Canadian High Commissioner in New Delhi today.
After a row erupted over Sophie's photographs with the Khalistani terrorist, the Canadian Prime Minister's Office quickly cancelled the invite to Jaspal Atwal.
"Obviously, we take this extremely seriously. He should never have received an invitation. As soon as we received the information we rescinded it, a member of Parliament had included this individual," Trudeau told mediapersons. 
Atwal was convicted of the attempted murder of Punjab minister, Malkiat Singh Sidhu, on Vancouver Island in 1986 for which he was convicted with three others.
The Canadian PMO categorically stated that Atwal wasn't part of the official Canadian delegation and was in India in his private capacity.
"… it's important to be clear that he is not part of official delegation to PM's visit to India, nor was he invited by the Prime Minister's Office. As is the case with international trips, individuals sometimes travel on their own to the location of the visit," said the Canadian PMO.
Meanwhile, the Ministry of External Affairs (MEA) said that it was looking into how Atwal was granted a visa. 
"There are two aspects to it presence and visa. Canadian side has already clarified that the invitation has been withdrawn. About the sisa I don't know how it happened. We will ascertain information from our Commission," MEA spokesperson Raveesh Kumar said today. 
"Let us not presume things and decide how he managed to come. This is something which we are trying to find out. In due course we will be able to come up with a reason that how he managed to come in India," he added. 
Earlier today, Canadian Member of Parliament Randeep S Sarai admitted that he was responsible for extending the invitation to Atwal, and apologised for doing so. 
"I alone facilitated his request to attend this important event. I should have exercised better judgment, and I take full responsibility for my actions," Sarai said in a statement, shared by Canadian journalist Abigail Bimman on Twitter.
On Wednesday, the Canadian PM had assured Punjab CM Amarinder Singh that his country did not support "any separatist movement in India or elsewhere."
Singh had even handed him a list of nine Canada-based operatives that are involved in promoting radicalism in India. Officials said that the 'Khalistan' issue featured prominently in a 40-minute long meeting between the two leaders.