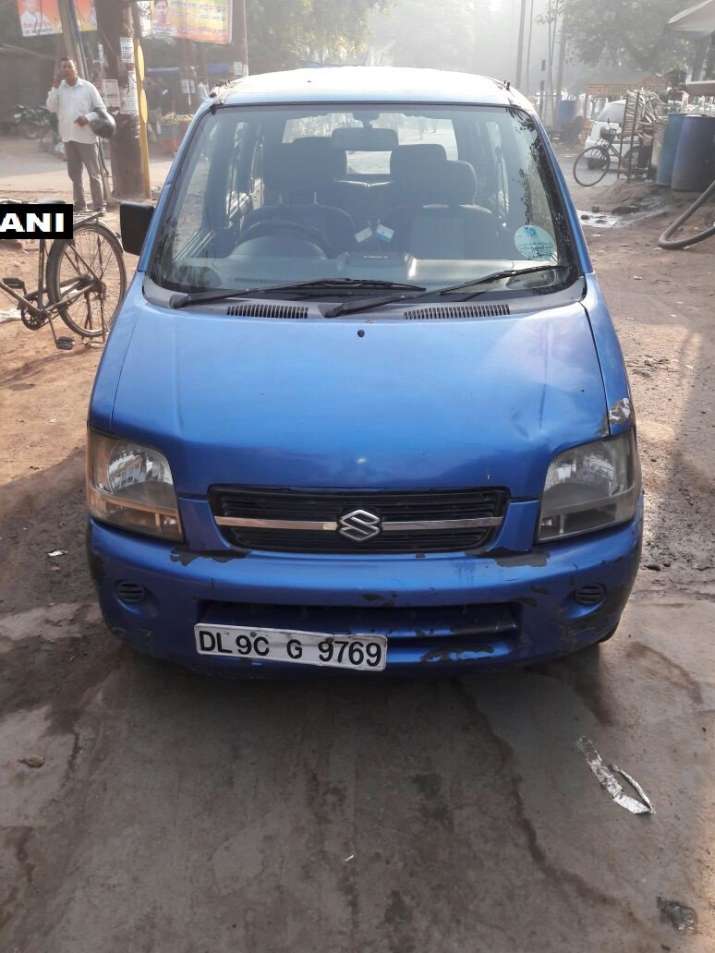 Delhi Chief Minister Arvind Kejriwal's blue-coloured WagonR car, which was stolen two days ago, was found abandoned early on Saturday in Uttar Pradesh's Ghaziabad.
"A blue WagonR has been found abandoned by Ghaziabad police and we think it is the chief minister's car," said a senior police officer.
A senior cop said that the Uttar Pradesh police found the car and informed their Delhi counterparts. However, the Delhi Police is yet to take the vehicle into their possession.
Blue Wagon R car which was earlier used by Arvind Kejriwal and had been stolen on Oct 12 has been recovered from Ghaziabad pic.twitter.com/MFgvvrUdWe

— ANI (@ANI) October 14, 2017
The Delhi chief minister had on Friday written a letter to Lt Governor Anil Baijal, saying the theft points towards the rapidly "deteriorating" law and order situation in the national capital.
The incident had outraged AAP workers, many of whom posted videos of Kejriwal using the car, especially on Republic Day in 2014, after he became the chief minister of Delhi for the first time.
The car was witness to two Assembly election wins in 2013 and 2015 and also to the party's poor performance in the Lok Sabha polls.
It was "donated" to Kejriwal by Kundan Sharma, a software engineer, in January 2013. However, when Kejriwal parted ways with his then party colleagues Prashant Bhushan and Yogendra Yadav, Sharma demanded that the vehicle be returned.
Even after Kejriwal became the chief minister in December 2013, he refused to use an official car and preferred his old Wagon R.
- With PTI inputs