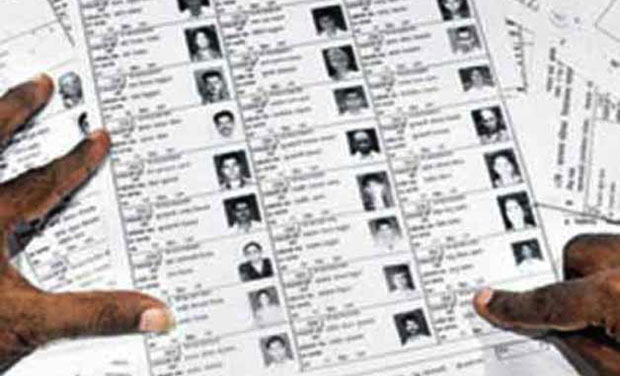 The Chief Electoral Officer of Andhra Pradesh on Sunday ordered police cases against those submitting the applications for deletion of voters in the state. CEO Gopal Krishna Dwivedi took a serious note of 8 lakh applications received for deletions and asked police to book 45 cases in nine districts. 
Firm action would be taken against those misusing form-7 to seek removal of names of eligible voters, he said. 
The CEO asked officials to identify those sending online applications in bulk seeking deletions of voters. During last 10 days, seven lakh applications under form-7 were received.
The CEO's action assumed significance in view of the allegations by Opposition YSR Congress party that ruling Telugu Desam Party (TDP) was identifying voters opposed to the government through different surveys and deleting them.
The leaders of TDP have made similar allegations against YSR Congress.
The CEO, however, assured that name of no eligible voter will be deleted. The poll officials delete the names only after three rounds of verification.
Simultaneous elections to Andhra Pradesh Assembly and Lok Sabha are likely to be held in April-May.