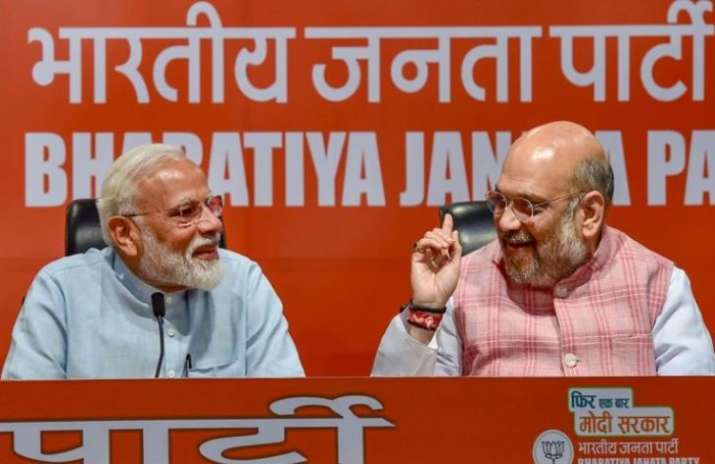 The refrain is well-known. Amit Shah forms BJP government when the party gets a majority. He forms it nonetheless when BJP is not in majority. Even if we keep humour aside, Amit Shah's tenure as BJP president has seen BJP successfully stitching up a government-forming alliance in states like Goa where BJP was not the single-largest party in the House.
PM Narendra Modi's man Friday now joins him in the Parliament as a fellow MP, Cabinet Minister and a long-standing party colleague who has been with him through thick and thin.
The first indication of Amit Shah's progression into the government had come when he decided to contest Lok Sabha elections from Gandhinagar. After scripting historic victory for the BJP in the election, he was seen as a natural claimant for a prominent position.
The Modi-Shah team will now be in play in the government after scoring a series of electoral wins.
BJP leader J P Nadda has emerged as the likely replacement for Amit Shah as the party president after he was left out of the Union Council of Ministers, which was sworn in on Thursday, according to BJP sources.
With Shah joining the Cabinet of Prime Minister Narendra Modi, he may demit the office of BJP chief as part of the party's "one-person one-post" principle.
Nadda, a Brahmin leader from Himachal Pradesh, enjoys the confidence of the party's top brass, is trusted by the Rashtriya Swayamsewak Sangh - the party's ideological parent- and enjoys a clean reputation.
(With inputs from IANS and PTI)
Read | Amit Shah, Gadkari, Rajnath among 57 ministers in Modi Cabinet: Here is the full list
Watch Full Video of the Swearing-in Ceremony: Part 1
PART 2
PART 3