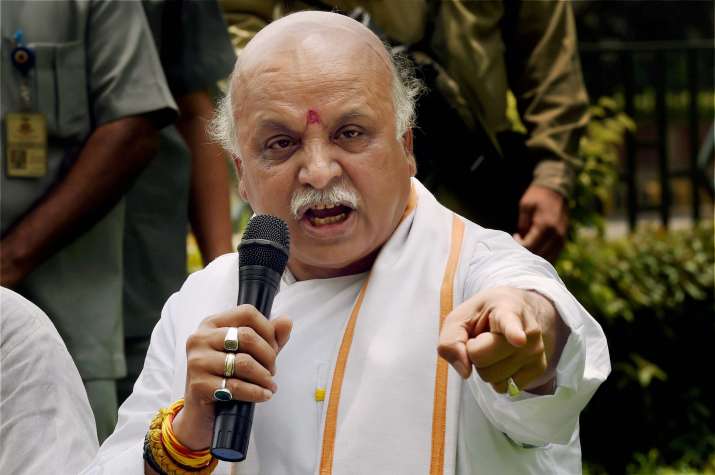 Blasting Mehbooba Mufti government for its failure in preventing the terror attack on the Amarnath Yatra pilgrims, Vishva Hindu Parishad (VHP) leader Pravin Togadia today demanded the dismissal of the  PDP-BJP government in the state. 
Togadia said that it was time to impose Army rule in Jammu and Kashmir to deal with the menace of the terrorism. 
Seven pilgrims were killed and 14 injured when terrorists attacked their bus in Anantnag district on Monday. Jammu and Kashmir police blamed Lashkar-e-Taiba group for the attack.
"We condemn the attack in strong words. The government is saying that the vehicle was not registered (with Amarnath Shrine Board). It is a lie. The government has failed to provide proper security to Hindu pilgrims. It should be sacked immediately," he said.
Tagodia, blaming locals for "supporting terrorists" and calling them "Pakistani agents", said they should be dealt with iron hand.
He also questioned the Bharatiya Janata Party (BJP) for being in the coalition government despite the Peoples Democratic Party's failure in keeping a check on terrorism.
He appealed the Central government to appoint a full time Defence Minister.
The VHP has declared one day protest shutdown in Jammu and will hold nationwide protests, including one at Jantar Mantar, on Wednesday, said VHP General Secretary Surendra Jain.
(With IANS inputs)