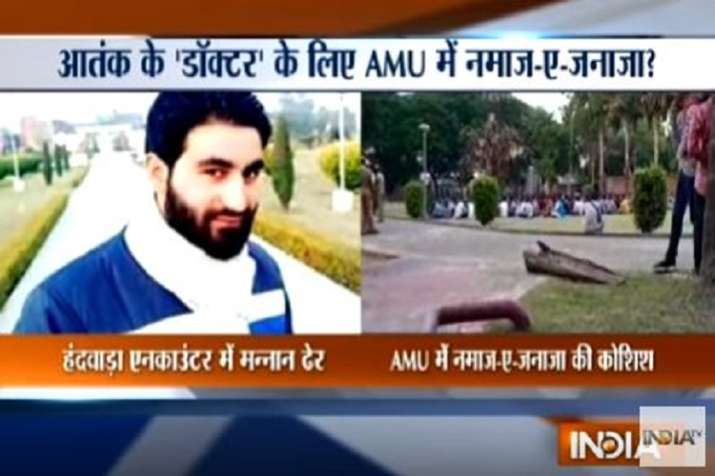 The Aligarh Muslim University (AMU) has suspended three Kashmiri students after they allegedly tried to hold a prayer meeting for Hizbul Mujahideen commander Manan Bashir Wani, who was killed in a gunbattle with security forces in north Kashmir's Handwara on Thursday. 
A few Kashmiri students had gathered near Kennedy Hall in the AMU campus to hold funeral prayers for Wani, following which the university staff and student union rushed to the spot and tried to stop them. 
There was a heated exchange between the AMU Students' Union leaders and the Kashmiri students but they finally moved out of the area.
The three Kashmiri students were suspended for trying to hold an unlawful gathering, AMU spokesperson and Professor Shafey Kidwai said.
The 27-year-old Wani, who quit PhD studies in Allied Geology and joined the militant ranks in January this year, was killed at Shatgund village in Handwara area of Jammu and Kashmir's Kupwara district during the encounter on Thursday. 
WATCH: AMU suspends 3 Kashmiri students
(With inputs from PTI)