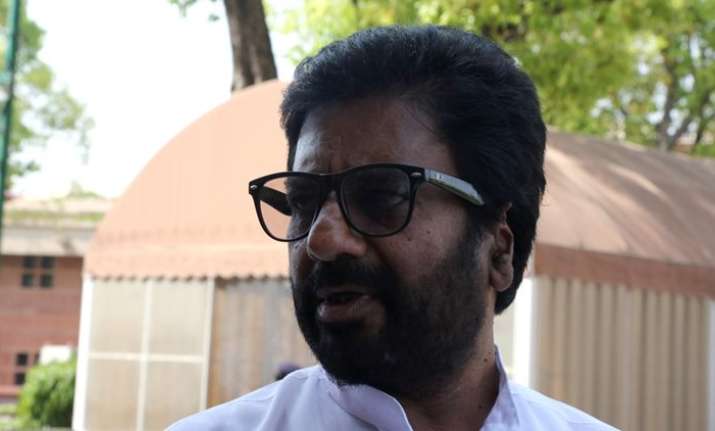 With the opposition parties targeting the Shiv Sena over 'unruly' MP Ravindra Gaekwad's unwarranted behaviour against an Air India staffer, party leader Manisha Kayande on Saturday said that they do not subscribe to such attitude. 
"As we have told earlier, our stand remains the same. The party has taken this issue seriously. We do have given harsh reactions. In this case, we do not subscribe to the behaviour of Gaikwad," Kayande was quoted by ANI as saying.
"We do not support this. The Shiv Sena has fought for the common man. We have demanded for enquiry," she added.
After being barred by airlines for assaulting an Air India employee, Shiv Sena MP Ravindra Gaikwad had to take a train to Mumbai where he had been summoned by his part chief Uddhav Thackeray.
However, Gaikwad deboarded the Hazrat Nizamuddin-Mumbai Central August Kranti Rajdhani Express at Vapi Railway Station and headed for native place in Solapur. 
During a telephonic conversation with India TV, Gaikwad informed from Vapi, he left for his native place. The Osmanabad MP said that he has already presented his side before senior party MP Anil Desai. 
From his native place, Gaikwad said that he will directly go to Delhi on Wednesday.
"I have left for my native place via road. Will reach there by evening. I am not going to meet Uddhavji today. I will directly go to Delhi on Wednesday. The official has already apologised. I have presented my side before Anil Desai, he will update Uddhavji. The party will decide what next," he told India TV.
Air India and six private airlines banned the 56-year-old MP from flying as he refused to apologise for the incident that triggered nationwide outrage.