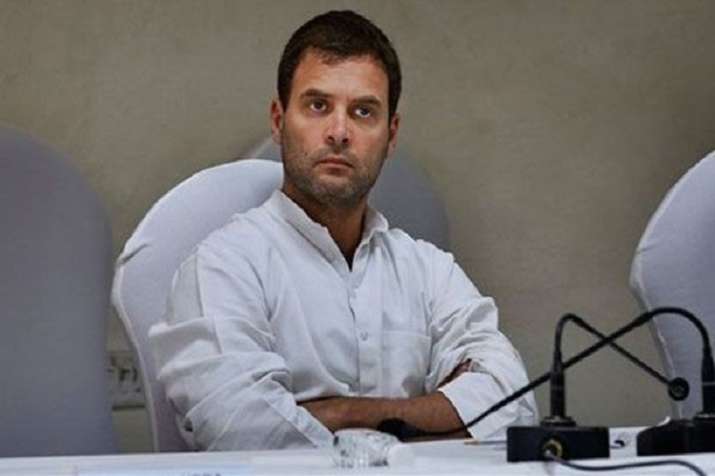 Two criminal defamation suits were filed before a local court on Monday against Congress President Rahul Gandhi and party Spokesperson Randeep Singh Surjewala, by the Ahmedabad District Cooperative Bank (ADCB). The complaints were filed over their social media posts regarding deposits made in the bank post demonetisation.
Rahul Gandhi and Surjewala had alleged that the bank was involved in a scam to convert Rs 750 crore in old currency, within five days following demonetisation on November 8, 2016.
The accusations by Gandhi and Surjewala were made days after NABARD (National Bank for Agriculture and Rural Development) had issued a response to an RTI query filed by a Mumbai-based activist.
The allegations were later backed by Surjewala through Twitter posts, pointing out that BJP President Amit Shah is a bank director. Gandhi had also posted tweets on the matter.
"Congratulations Amit Shah ji, Director, Ahmedabad District Cooperative Bank, on your bank winning 1st prize in the conversion of old notes to new race. Rs 750 crore in 5 days! "Millions of Indians whose lives were destroyed by demonetisation, salute your achievement," Rahul Gandhi posted on Twitter.
Surjewala had said, "we expect the prime minister will himself come forward and give answers on the charges against Amit Shah, whom he has appointed. There should be an independent time-bound probe into this entire scam."
A plea filed by complainants, the ADCB and its chairman Ajay Patel, contended that the two leaders had levelled "false and defamatory allegations" against the bank.
The allegations were contested by the cooperative bank and its Chairman Ajay Patel through their counsel SV Raju, terming the claims as false and defamatory.
The bank did not exchange such a huge amount, he said, adding that the bank did not have such a huge amount to exchange.
An enquiry under Section 22 of the Code of Criminal Procedure was ordered by the court of Additional Metropolitan Magistrate.
The matter will be taken up on September 17.
A Mumbai-based RTI activist had accessed the matter under the Right to Information Act.
The ADCB had secured deposits of Rs 745.59 crore of the spiked notes in just five days after Prime Minister Narendra Modi made the demonetisation announcement, the activist had said.
All district cooperative banks were banned from accepting deposits of the banned currency from public, five days after demonetisation. The move followed fears of black money that could launder through the route.